Nazara officially announces Sportskeeda acquisition, delays IPO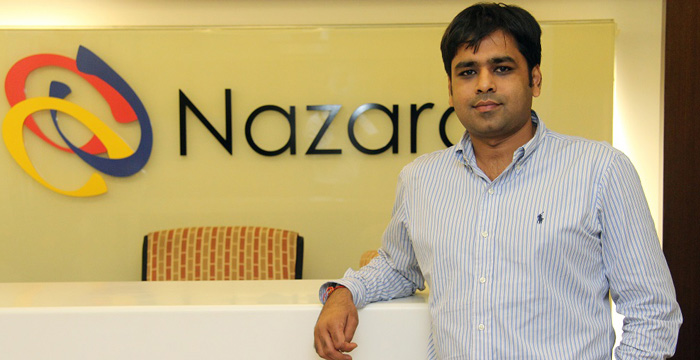 Online gaming company Nazara Technologies Limited has officially announced that it has acquired a 67% stake in Absolute Sports Private Limited, the company that operates online sports media portal Sportskeeda.
Nazara has reportedly invested Rs. 44 crores for the stake in the sports content portal, valuing it at about Rs. 65 crore.
It was reported last month, that Nazara was on the verge of closing investments in Sportskeeda, real money quiz app Qunami and fantasy gaming portal Halaplay.
Apart from these, Nazara in the past has made investments over US$30 million in various startups such as HalaPlay, Nodwin, Next Wave Multimedia, Hash Cube, Mastermind Sports, Moonglabs Technologies, Bakbuck, CrimzonCode, InstaSportz and NZWorld.
Confirming the acquisition, Nazara Managing Director Nitish Mittersain commented, "We at Nazara are building platforms for fan engagement across all aspects of sports entertainment, and we believe that this move will serve a triple play offering to the 100-million strong network through content, competition, and community across all emerging markets."
Mittersain added that Sportskeeda will try to focus on premium subscription content, going forward, apart from driving revenues through sponsorships and advertisements. He also stated that the company will focus on real money gaming as it has tremendous potential in India.
Commenting on the development, Sportskeeda CEO Porush Jain said, "Nazara's acquisition and investment into Sportskeeda is an important milestone in our journey. From our modest beginning as a multisport blog in 2009, we have become a one-of-a-kind sports content platform. We have our eyes set on becoming the world's largest multi-sport platform by leveraging Nazara's geographical reach in the sports-crazy Middle East and Africa markets."
Mittersain also told Mint that its plans to get the company listed had not fructified for the past two years due to weak market conditions and added that they had therefore decided to focus on growing the business at present, with the company planning to make a renewed attempt to go for an Initial Public Offering (IPO) early next year.