Government relaxes FDI norms for retail, defence, telecom, insurance but maintains status quo on gambling, betting FDI ban
In a bid to revamp India's investor-friendly image, the Union Cabinet eased existing Foreign Direct Investment (FDI) norms in key sectors such as multi-brand retail, insurance, defence, tea plantation, courier services etc.  These reforms were taken in a bid to revitalise the economy and save the sliding rupee from further depreciation.
However, gambling, lotteries and betting is a key sector where there was no discussion for change in the existing blanket restriction on any FDI. The current FDI policy as clarified by a 2012 government Press Note easing FDI norms for the retail sector, states that no FDI of any nature is permitted for private or government lotteries or gambling/betting sector. The note further clarifies that foreign technology collaboration in any form is also strictly prohibited. The bar on any kind of foreign investment exists since 2002 (presumably to stall the then Chautala-led Haryana government's plan to introduce casinos with the help of foreign investors) and there has been no proposal to ease these norms in the past decade.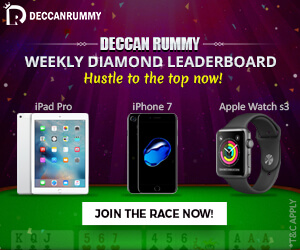 However, two years ago India's largest gaming company, Delta Corp tried seeking foreign investors for its gaming and hospitality operations but failed to get the deal cleared, presumably due to regulatory hurdles. Similarly, Sheldon Adelson, one of America's richest men and promoter of Las Vegas Sand Corp intends to invest in the Indian casino industry but has been denied clearances by the government authorities.
It thus seems that the government's decision to impose a blanket restriction on any foreign investment in the gambling, lottery betting or casino sector including in government licensed casinos or lotteries is flawed and without any basis. When all other sectors of the economy are being opened up for foreign investors, barring legitimate investment in the gaming industry and classifying gambling in the 'totally prohibited' seems counter-productive to the earnest intentions of attracting maximum foreign investments and creating an investor-friendly image. There is neither any threat to national security nor any reason to believe that domestic businesses will suffer (domestic gaming companies would in fact welcome any proposal to allow FDI in the gaming sector with open arms).
Therefore, the government should either immediately consider allowing FDI in the gaming sector along with critical reforms in the other sectors (at least partially in the first instance) or initiate and invite discussion on this subject to arrive at an informed decision on this important issue.