Delta Corp invests Rs. 15.50 crores in fantasy sports portal HalaPlay, divests its fantasy sports portal

India's only listed gaming and hospitality company, Delta Corp Ltd., has announced that it has Rs. 15.50 crores in Halaplay Technologies Pvt. Ltd., the company that operates fantasy gaming portal HalaPlay, for a 15.52% stake (at a post money valuation of around Rs. 100 crores) in the company.
Delta Corp, in a regulatory filing to the stock exchanges stated that the company will invest the money in two tranches and will receive a total of 31,994 equity shares in HalaPlay. It stated that it will endeavour to complete the entire transaction on or before 1st May, 2019, subject to fulfillment of conditions precedent by HalaPlay.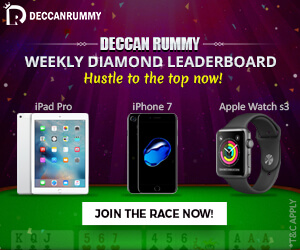 The listed casino and hospitality giant also stated that as part of the transaction, its wholly owned subsidiary Gaussian Networks Private Limited (the operating company of Adda52 and other online skill gaming brands) had entered into a business transfer agreement to transfer its fantasy sports division, 'LeagueAdda' to Halaplay on a going concern basis, for which Gaussian will be allotted 4.03% shareholding (10,320 equity shares) in HalaPlay.
The combined shareholding of Delta Corp and Gaussian Networks in HalaPlay after the completion of the transaction will be 19.55%.  Delta added that the transaction will strengthen its position in the online gaming space.
Halaplay, a fantasy sports portal founded by Swapnil Saurav, Prateek Anand, Ananya Singhal and Aman Kesari claims to have around 2 million registered users on its portal and had reported total revenues of Rs. 2.98 crores for the financial year 2017-18.
The company is touted to be the second largest fantasy sports portal in India, after Dream11. In November 2017, early-stage investment fund Kae Capital and social gaming company Nazara Technologies Limited had invested an undisclosed amount in HalaPlay.