Goa government issues final casino policy after months of uncertainity: No new offshore casinos, old ones to be shifted to Arabian sea
After months of confusion and contradictory statements issued by Goa Chief Minister Manohar Parrikar, the Goa Cabinet approved a new Casino Policy as per PTI reports.
The following would be steps taken by the Goan government to regulate casinos in the state as per statements issued by the Chief Minister: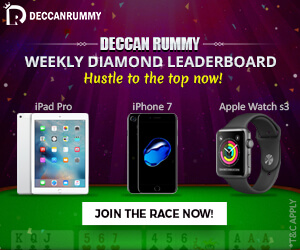 No change in existing regulations for onshore casinos (in five star hotels). Onshore casinos to remain in the state; no further restrictions on license conditions and no bar on issuing new licenses to onshore casinos.
Licenses of offshore casinos expiring after 31st March 2014 will not be renewed.
Licenses of offshore casinos expiring before 31st March 2014 may be renewed subject to the condition that they shall move out of River Mandovi (into the Arabian sea) within the next two years.
No new licenses will be issued to any offshore casino.
Goan Gaming Commission, an independent regulatory body will monitor all activities of onshore and offshore casinos to ensure that they act in accordance with the Goa, Daman and Diu Public Gambling Act, 1976 and license conditions. The legislative assembly has approved the idea of a Gaming Commission through the passage of  the Goa Gambling Amendment Act 2012.  The government has announced that it will notify the formation of the Commission within the next couple of months.
These announcements will stop any new offshore casinos and the shift outside River Mandovi will certainly make the offshore casino industry economically unfeasible. Along with stricter regulations by the Gaming Commission, these measures taken by the Goa government come as a major blow to the casino industry.