As new Delta Corp Casino starts operations and Opposition alleges 'casino scam'; Goa Deputy CM defends government stand on casinos [Exclusive]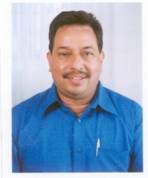 Exclusive As Delta Corp started casino operations on its new vessel MV Horseshoe after securing all necessary compliances for transfer of its existing offshore casino license to a larger vessel,  opposition Congress government alleged a Rs. 431 crore casino scam in allowing transfer of offshore casino license to Delta Corp. Congress politicians alleged that Goa BJP leaders had got kickbacks through insider trading on the stock market to the tune of Rs. 431 crores  in the run-up to the announcement of license transfer.
However, in an exclusive conversation, Francis D'Souza, Deputy Chief Minister of Goa and Senior Bharatiya Janata Party (BJP) leader rubbished all allegations of the Congress party and said, "Congress Party is an expert on scams and they are deep rooted in all kinds of scams. These allegations of manipulation of stock market by Goa government officials are frivolous and baseless. Since Congress is in opposition it is making loud noises and trying to stop all forms of revenues for the state government. They earlier tried to stop entry tax and mining in the state and now they want to stop revenue from casinos by banning them altogether. It seems that Congress wants to put the state government in a financial crunch and does not want financial stability for the exchequer."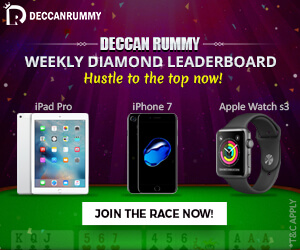 On being asked to clarify BJP and Goa government's stand on the issue of offshore casinos in the state, D'Souza said, "It is not possible to change decisions made by previous governments (on allowing offshore casinos) overnight. Lot of investment has been made in the casino industry which is benefiting Goan tourism and economy and generating employment. Due process of law has to be followed in changing conditions and we are sticking to the stand that offshore casinos will not remain in River Mandovi after two years. We are trying to phase out offshore casinos."
D'Souza added that gambling was an inevitable vice in all societies since ancient times and it was not possible to ban casinos altogether.  "Although I have never gambled in my life, I think banning casinos is not a solution. Gambling has existed since beginning of mankind and cannot be wished away though some organisations want it."
On the issue of an independent Gaming Commission which was to be established as per the Goa Gambling (Amendment) Act, 2012, D'Souza responded by saying that an independent gaming commission was required to monitor activities of the casinos and the Chief Minister was working towards its establishment. He added that the commission may be put in place before the October assembly session. "I have always asked that machines and equipment in casinos should be calibrated; should be fair and transparent. It may be the case that casino owners are taking away all the money and gamblers are being cheated. I had raised the issue of as Member of Committee on Delegated Legislation (in the Goa assembly) and asked for framing of rules and standards (by the Gaming Commission or Government). I ask the casino owners to come forward and prove that all machines are fair and calibrated", he claimed.
On being asked about Aam Aurat Aadmi Against Gambling (AAAAG) and other NGO's opposition to all casinos in Goa, D'Souza replied, "They (AAAAG) have their own point of view which I accept. But certain things cannot be changed overnight and gambling cannot be wished away from society altogether. Hence we also have to consider revenue, employment and tourism aspects before reaching any decision. I would also like to say that some NGO's are falling prey to tactics of the Congress party which is now opposing casinos only for their convenience. Congress has no right to oppose casinos now as they allowed them in the first place."