Delta Corp announces amalgamation of its gaming subsidiary, claims strong quarterly growth for gaming division
In its board meeting dated 29th October 2013, Delta Corp; India's only listed gaming company announced the merger of its wholly owned subsidiary Delta Leisure and Entertainment Private Limited (DLEPL) after appropriate permission from the High Court for the scheme of merger. DLEPL runs Casinos Deltin and Royale along with other hospitality and gaming businesses.
In a press release along with the announcement, Delta Corp claimed that the revenue for the company from the core gaming business for the quarter was Rs. 67.49 crores which was 48% greater than the Rs. 42.66 cores revenue for the company in the corresponding quarter last year.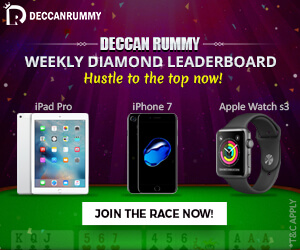 "This quarter has been incredibly fulfilling, we launched the Deltin brand that will become the gold standard for quality in the gaming and hospitality business. Even more exciting has been the launch of Delting Royale, India's largest casino that is a game-changer for this industry, and which brings a truly global gaming experience to India shores," said Jaydev Mody, chairman, Delta Corp in the press release.
The company also claimed that it was optimistic about the gaming sector and would mainly focus on it in the coming years. In an interview with Economic Times, Delta Corp Chief Financial Officer (CFO) Hardik Dhebar also sounded positive about the growth figures though financial website Myiris noted that the company had seen a 63.6% plunge in net profits as compared to the same quarter in the last fiscal year.
Dhebar added in the interview that he expected the company's Daman resort-cum-casino to start operations in the 'next couple of months'. Despite many announcements and keen anticipation in the last couple of years, Delta Corp has been unable to launch operations in the Union territory in the past couple of years possibly due to absence of all regulatory compliances.