Japanese Prime Minister endorses move to legalise casinos in bid to promote tourism, boost economy
In a bid to promote tourism and give a fillip to economic growth, Japan is in advanced stages of legalising casinos in the island state in a structured manner. News reports indicate that the ruling Liberal Democratic Party (LDP) have submitted a bill to legalise casinos in the country and would probably be passed by Diet, the Japanese Parliament in the next session of Parliament, by January 2015.
Though there has been lot of discussion of Japan legalising casinos in the past few years, the talks gained serious momentum only last year with a cross-party group of pro-casino lawmakers making an aggressive push for allowing casinos before the 2020 Tokyo Olympic Games. With Japanese Prime Minister Shinzo Abe visiting casinos in Singapore and claiming that casinos have many economic benefits, it seems certain that a few casino resorts would be allowed in Japan within the next couple of years.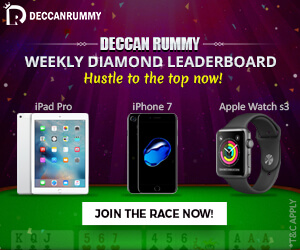 Many top global gaming companies such as MGM Resorts International, Caesars Entertainment Ltd., Melco Crown Ltd. etc. are said to be interested in developing integrated gaming resorts in Japan. Analysts indicate that the Japanese casino industry may be worth at least US $21-22 billion and estimate around US $ 2 billion in revenue annually for the government.
It may be noted that most forms of gambling are currently illegal in Japan though there is a huge craze for gaming in the Asian state and gaming is very much prevalent underground. Online gambling is a grey area though some gaming sites are accessed by Japanese citizens. Several forms of gaming such as lotteries, betting on horse racing and motor sports etc. are however exempted from gambling legislations and currently legal. The famous pachinko (pinball like slot machine) parlours of Japan are also allowed for cultural and historical reasons. However uspokersites.us explains that not all are legit and many pachinko parlours are controlled by the Japanese mafia and used for various illegal activities.
The move by the Japanese government to legalise casinos is likely to increase competition among other Asian casino hotspots such as Macau and Singapore. The move may augur well for the Indian gaming industry as well since the ruling Bharatiya Janata Party (BJP) lawmakers including Prime Minister Narendra Modi are said to be impressed with Japanese policies and laws and may thus be more receptive to calls for legalising gambling and betting.