How "Gambling" gets regulated, lessons from US gaming laws-Guest post by Roger Lee
The following is a guest post from Roger Lee who has been tracking the ban on poker in USA on his website Compatible Poker. Roger, has been extensively writing on the legality of online gambling in USA post the passage of the Unlawful Internet Gambling Enforcement Act (UIGEA).
In this post, he shares his thoughts on the unsuccessful and futile efforts of the US government in banning gambling and how India should learn from the mistakes and open up the gaming sector.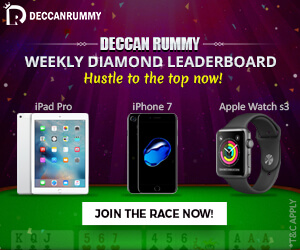 First, I want to thank Jay for letting me make a guest post on his GLaws. My name is Roger from casinoonline.net.in and I will draw some parallels that we've seen in online gambling law in the United States that India may choose to follow, and also shortcomings of US gambling law that India seems to be following. First let us look at the games individually as this is very important.
Poker Games
From the get go the word "Gambling" leads to ambiguity and legal shades of grey. Sportsbetting, poker and casino games are put under gambling. In India all three forms are blanketed as 'gambling'. In the United States, United Kingdom, and most recently France, professional poker players and statisticians are bringing forward statistical data that proves once and for all that poker IS a game of skill. As we know "skill games" are not illegal under Indian law.
Betting on Sports
Another game that statistical evidence proves that the "game" can be beat is sportsbetting. In fact there have been documentaries on professional sports bettors who can consistently win over a period of time, to the tune of millions and millions of INR. These punters prefer to remain anonymous as the bookies know how sharp they are and professional punters can actually bet so heavily that they change the lines. Needless to say the "wise guys" as the professionals are labeled are not a dime a dozen. Millions of people bet on sports and most are losers, but millions of people play soccer, that doesn't mean becoming a pro soccer player is from luck. It is hard work, talent, and SKILL just as a pro sports bettor does.
Casino Game Betting

Betting on casino games is the only real form of online betting that should be referred to as gambling. The house always has an edge and it cannot be beaten in the long term via skill. Many people in India and across the world enjoy it recreationally and don't have the means to make it to land based casinos in Sikkim or offshore vessels in Goa.
So What Needs to be Done in India?

This becomes find and dandy saying a game is skill but it's about timing and putting it in front of stubborn lawmakers before laws are passed to counter any efforts to put into law that a game such as poker is skill. It was not until poker became under scrutiny did US citizens join forces in what's called the Poker Players Alliance.
I believe it's up to the citizens of India to provide the facts to the government via an organizational group before more laws are passed against poker and online betting. Consider the following:
India has a competitive advantage when comparing it to the United States because the CEO of the International Cricket Council (ICC) actually wants to legalize sports betting. He believes it would curb match fixing and terrorism funding. This is the opposite position the largest sport in the USA (National Football League) has taken. They will do just about anything to keep sports betting from becoming legal, but sports betting is already strictly forbidden in almost all US states and online, there is no grey area.
Online Gambling Addiction in India?
The rational that legalizing online gambling would cause gambling addiction and economic hardship has been (which the Indian Government believes true) is patently false. Various studies conducted by the most recognized Universities across the world have shown that the legalization and increased awareness of gambling does not cause an increase in gambling addiction.
Legalization may or may not cause increased gambling, depending on many variables, but fictitious statements by governments in India and other governments is common. It is something we have had to deal with in the United States for many years. Dirty-corrupt politicians are still prevailing in our country so online gambling is at this point, illegal despite all the data collected, disproving the government's idea of gambling.
Learn from the US Failure
The problem the United States faced was laws being passed without the consent of Americans. Trying to change laws in favour of online gaming is not easy, but protecting it from becoming 100% illegal by lobbying for it is in my opinion one of the most important things I have learned from following online gambling law in the US for the past 7 years.
I have positive feelings that India won't go down the dark path that the USA did, and legalized online gambling is in the near future! For what it's worth I have already heard of mid six figure domain acquisitions for general .in (dot in) gambling terms. Signs someone just might have inside information for the good!
This is a guest post by Roger Lee who runs the website http://casinoonline.net.in/
Disclaimer: The views expressed in this post are the personal opinion of the author and Glaws neither endorses it nor takes any liability for the same.