A brief perspective on Casi-No Politics in India
Recently,  Punjab Deputy CM Sukhbir Singh Badal planned a proposal to build grand casinos in Ludhiana but later backtracked his plans amidst fierce protests and accused the opposition for planning this 'conspiracy'. Given the various u-turns and ambivalent position of political parties on casinos and gambling, this post will give a brief perspective on the political bickering that has led to the stalling of this important economic reform:
Gambling is a word which evokes fierce reactions among various sections of Indian society. The first thing that comes to an average Indian's mind on learning about gambling activity is the evils attached to it and religious sanctions imposed on gambling.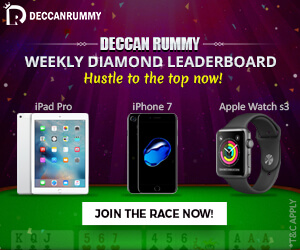 However an increasing class of affluent youth dispel the traditional notions of morality attached with gambling. In fact the nouveau rich with high disposable income consider nuanced forms of gambling such as playing roulette or cards in a casino to be a style statement which draws awe and inspiration in society. This has specially been the case post-liberalisation where the American dream of winning big in Las Vegas casinos has been portrayed through various forms of popular culture.
Thus, while politicians in India could never have dreamt of allowing casinos in India before liberalisation owing to moral and religious opposition, they have started toying with the idea of allowing betting and casino gambling in various forms.
Left to themselves, any politician in India would love to legalise all forms of gambling and promote Vegas style casinos. The reasons are simple: One, casinos and gambling would be a great method of earning revenues and taxing the rich. KPMG has estimated India's gambling industry to be worth U.S. $60 billion (or 5% of India's GDP). A fraction of this amount would be enough to make a huge difference in a state's finances.
Two, it would reduce black money and mafia usually associate with gambling and betting. If everything is legal and fine, there would be no need for citizens to go underground to gamble resulting in more transparency and reduction of revenues for underworld gangs.
Three, attractive casinos and slot machines would attract tourists from different parts of the state and country. This would specially supplement states having a good tourism economy.
It is not surprising however, that political expediency has stopped any such decision to legalise casinos until the last decade. Given the compelling arguments to permit casinos, the BJP supported led Goa was the first state to take the risk and grant licenses to host casinos in offshore vessels and slot machines in five star hotels, though legislative amendments were done during Congress rule. The first license was granted in 1999. Rough estimates indicate that the tiny state of Goa earns over Rs. 100 crore annually out of casino taxes and entry fees.
The government of Sikkim similarly allowed casinos in 2008 and estimates suggest that revenue from casinos would roughly be over Rs. 50 crore annually. For tiny tourist states like Goa and Sikkim, these are certainly not small figures.
Hence it is understandable that no leader in power would like to kill the fat milk-yielding cow. However when in opposition, the same leaders lose no chance in politicising the ills of gambling to gain mileage. Thus, while BJP vociferously demanded ouster of casinos in Goa, the current BJP government is more than happy to host casinos, albeit with stricter regulations.
Similarly, when INLD tried to allow casinos in Haryana in 2002, opposition parties rose in protest. A Bill was passed in a hurry amid furious protests by Congress and other parties. Ultimately, President on the advice of BJP ministers had to reject the Bill, since foreign investment was prohibited in this sector by the Central government.
Ironically, in neighbouring Punjab Congress chief minister Amarinder Singh tried to bring a proposal to allow casinos the very next year. Predictably, opposition parties, this time the BJP and Shiromani Akali Dal rose in protest, stalling all plans.
In yet another flip flop, Punjab Deputy CM Sukhbir Singh Badal recently proposed setting up casinos in Ludhiana. However the same Congress led by Amarinder Singh protested against the move after which the proposal was withdrawn.
While it is true that such politicking is not restricted to casinos or gambling, the need for urgent reforms in this sector cannot be over emphasised.
In fact, FICCI and other experts had organised a conference on this issue and submitted an elaborate report indicating possible and urgent reforms in this area. This had the support of the Central government and Ministry of Law and Justice. Despite all these efforts at a time when it is difficult for the government to take basic policy decisions on natural resources, foreign investment and pension etc, it is close to impossible government takes this important and urgent call to reduce fiscal deficit and bolster the exchequer anytime in the near future.
However this tough call has to be taken by some government in the future to solve multiple problems of black money, corruption, match fixing and fiscal deficit. We will have to wait and watch if any government show the courage and resolve to take this tough and politically sensitive call.