Ambiguity in the legality of gaming software industry restraining new initiatives, regulations on gaming software providers need of the hour
While the government turns a blind eye to the thriving online gaming industry and refuses to either regulate or clarify existing laws concerning online gambling and betting, the ambiguity in online gambling laws is also affecting online casino, betting and gaming software providers, who do not necessarily deal with Indian clients.
Thus, while across the globe, gambling has moved online as opposed to brick-and-mortar gambling that was once the only form of gambling. Software has taken over the task of providing novel and entertaining gambling opportunities. Software based online and offline games is a multi-billion dollar market – while games that constitute betting or gambling constitute some of the most profitable niches within this market.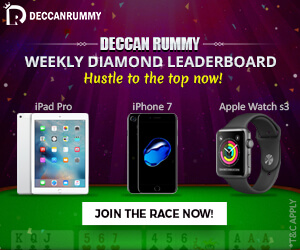 In India, regulation of gambling is marked by strict prohibition in most cases, while a large number of Indians continue to participate in underground betting and grey area of online gaming. In recent times, there have been some Indian online gaming service providers, while a large number of Indian online gamers are accessing foreign gambling websites.
Independent of the policy stand of various state governments to keep gambling banned in its various forms to a large extent, it is important to regulate manufacturing and provision of gambling software in India for the following reasons:
1. India is a powerhouse of software development. India has a strong online games industry, which includes games developed for computers, tablets, smartphones of all colours and shapes. Some of these are in the nature of gambling or betting games. Many of the Indian online gaming companies operate in the international market. No Indian law prevents them from operating or producing online games which fall in the category of betting or gambling outside of India. The gaming industry catering to international markets from India can be strengthened if minimum safety and integrity standards are set out for manufacturing and supply of gambling software by Indian companies.
2. In certain cases, gambling software companies have been persecuted by the police in India despite development of such software not being banned in India. In the past police have alleged abetment to gambling offences on part of software developers and booked them under gambling prevention law.
It is not always easy for a developer to distinguish between an international buyer and Indian buyer – especially since software is often bought online. Holding software developers liable as abettor to gambling offences is like booking the utensil seller for selling a knife to a killer. Unless it can be established that a software developer knew his software will be used in India in violation of law, he should not be held liable for gambling offences. Regulation and consequent recognition of the Indian gambling software development industry catering to the foreign market will help this niche to grow rapidly and leverage its global competitive advantage.
3. Gambling software can be a source of cheating or denial of equal opportunity betting to players. If India is to become known for software developers who make fair and equal opportunity software, then some regulation, even self-regulation through industry bodies can go a long way.
Practically speaking, one cannot be expect the government to take any positive step in the direction without significant pressure from the industry. A lot could be done to sort out misconceptions and misinformation surrounding the business of developing legal gambling software for foreign markets where such gambling is legal by industry bodies such as NASSCOM (which had recently organised a conference for the social gaming industry)   though we are yet to see any initiative in safeguarding interests of the software companies and online skill-gaming industry.
Another positive step that industry pressure groups should actively consider would be to approach appropriate courts to restrain police and law enforcement agencies from persecuting developers of legal gambling software.
Article written by Ramanuj Mukherjee, co-founder of this website with inputs from Jay Sayta.