Income Tax officials raid Goa casinos over money-laundering, tax evasion allegations
In a surprise move coming in the middle of election season, Income Tax officials raided casinos and other properties of two biggest gaming companies, Delta Corp and Pride Group reported Times of India. The raids were carried out by the IT department over allegations of money-laundering and tax evasion by the two companies.
As per media reports, Deltin JAQK, Deltin Royale and Pride 1 & 2 offshore casinos as well as Hotel Neo Majestic premises were raided by tax authorities yesterday. Apart from casino properties, other properties owned by Pride and Delta Group companies in Mumbai and Delhi were also raided by tax officials. More than 25 residential and office premises of Delta Corp offices in Mumbai and Goa (including offices of real-estate company Peninsula Land Limited) were raided by the authorities. Residences of Pride Group Directors Ashok Kumar Khetrapal, Ashok Wadia and BR Arora were also raided in Mumbai and Delhi.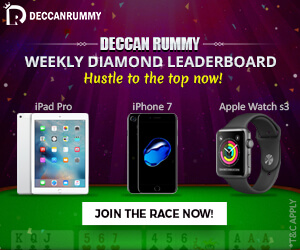 The raids were carried out by tax authorities on a tip-off by unnamed informants indicating that large unaccounted cash transactions were carried out by casinos and that high rollers used casinos to transact in black money. Income tax authorities indicated that more details about the probe would be revealed in the next couple of days while casinos remained shut yesterday. It remains to be seen whether the casinos are found to be violating provisions of the Goa government Anti-Money laundering Guidelines of 2013 (which mandate cash transactions of over ten lakh rupees and transactions by politically exposed persons to be reported to the Financial Intelligence Unit) or the Income Tax Act.
It must be noted that the Income Tax Act also mandates deduction of 30.90% Tax Deduction at Source (TDS) on gambling winnings of over ten thousand rupees. However, it is not clear whether the tax authorities would look only at the money-laundering angle or also investigate into TDS deductions and other suspicious transactions. However, the timing of the raids indicate that political conspiracy could also be the reason behind the swift action by Income Tax authorities as Delta Corp Promoter and Chairman Jaydev Mody is said to be close to top BJP leaders including Goa Chief Minister Manohar Parrikar.
Update: Delta Corp issued a press statement to the NSE on 30th April 2014 about the raid. The statement reads as follows: "With reference to the new item appearing in the Media titled 'IT department raids the premises of the company', Delta Corp Ltd has Clarified to BSE that the Income Tax Authorities had carried out search and seizure proceedings at the premises of the Company and certain officials on April 29, 2014. The Company is in the process of collating & responding to all the queries raised by the Income Tax Authorities and the responsible officers of the company have been extending all co-operation in this regard."