Election results 2014 and impact on the Indian gaming industry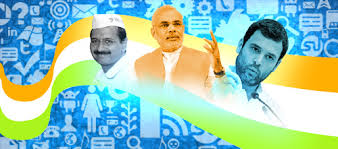 So the eagerly awaited Lok Sabha results are finally out and it is clear that Narendra Modi will become the next Prime Minister of India. The conservative Bharatiya Janata Party (BJP) and its allies will rule Delhi for the next five years (incidentally, the Indian betting industry correctly predicted a big Modi win). Like all other sectors, the gaming industry was also eagerly awaiting the results of the 2014 elections to gauge whether there would be any chance of regulation of betting and gaming in the coming  five years. Virtually all industry experts in the last two FICCI conferences on sports betting/gaming also indicated that any decision on legalising sports betting or gambling will  take place only after a new Central government settles down.
Since it is now clear that there would be a stable government at the Centre, it is necessary to analyse changes in the gaming industry that may be possible in the foreseeable future: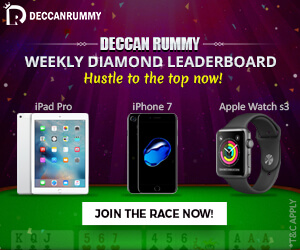 1. Decision on regulating online gaming and betting
By all accounts, Narendra Modi favours business houses and is amenable to opening newer sectors of the economy to bring in additional revenues and employment. However, while Modi is a pragmatic pro-market leader, he is also known to have strong views against vices and immoral activities. Gujarat is one of the few states to prohibit alcohol and the state also does not permit lotteries or any other form of gambling.
No attempts have been made by the Modi-led Gujarat government to permit lottery or any other form of gambling in the last decade. Hence it is unclear whether the decision to regulate online gaming at the federal level will at all be taken. However one can be certain that Modi is not a person who likes ambiguities or uncertainities and hence one way or the other, a decision on the topic is likely within the next five years- with the new Ministers of Information Technology, Home Affairs, Sports and Youth Affairs and Law and Justice likely to play a major role in deciding whether to regulate online gambling at the Central level or to leave the decision to individual states.
2. Regulation of lotteries
It is unlikely that the new BJP government will change the Lotteries (Regulation) Act, 1998 or open new avenues for lottery operators. Most of the BJP-ruled states except Goa and Punjab do not permit lotteries. It is unlikely that this decision would be reversed anytime soon especially since BJP and its leader Vijay Goel had lead the agitation to ban lotteries more than a decade ago. However, a few individual state governments like Jharkhand, Uttarakhand and Himachal Pradesh may decide to permit lotteries once there is political stability.
3. Offline betting, gaming and casinos
The Modi-led government is unlikely to deal with matters traditionally under the domain of state governments and hence may not take any call on regulating offline gaming and casinos. Individual state governments may however chose to allow casinos in a few select locations to promote tourism and provide employment. Regulation of offline sports betting or other forms of wagering by state governments is also unlikely in the short term. The Central government (which controls the administration of all Union territories) may also take an unfavourable view on allowing casinos in Union territories like Daman.
4. Income tax on gambling, betting and lotteries
Current provisions in the Income Tax Act prescribe a tax rate of thirty percent on winnings from gambling, betting, games of skill, prize competitions or lotteries. Further, organisers are expected to deduct thirty percent tax at source for all gaming winnings of over ten thousand rupees. This thirty percent tax rate is termed to be very high and unsustainable by those in the gaming industry. With the general manifesto promise of reducing taxes, in a future annual budget, the government may consider reducing the tax rate in this sphere if appropriate representation is made to the Finance Ministry.
5. FDI on gambling and lotteries
The current FDI policy does not permit any form of foreign participation (including technology collaboration) in the gambling and lottery sector and has been in place since the previous BJP-led government was in power. Though BJP generally plans to open up foreign investment in most sectors of the economy, an immediate review of the FDI ban on gambling/betting seems unlikely until such time as the government goes for structured legalisation and regulation of gambling and betting (specially online gambling and betting regulation at the federal level).
6. Sikkim and Goa
a. Sikkim
Simultaneous state assembly elections were held in Sikkim along with the national elections and the incumbent Sikkim Democratic Front (SDF) won a record fifth term in power albeit with a reduced majority. The current Chief Minister Pawan Kumar Chamling won another term in the Himalayan state, capturing twenty-two of the thirty one seats and the lone Lok Sabha seat. Newly formed opposition party Sikkim Krantikari Morcha (SKM) won ten of the thirty-one seats.
Since Chamling has a renewed mandate with two-thirds majority, it is unlikely that he will change the favourable lottery and casino policies. It is also possible that more licenses will be issued for operating casinos in the state soon. SKM is also unlikely to oppose most of the gaming policies as it is a major source of revenue for the tiny state.
Again, the Sikkim online gaming licenses which were issued four years ago have not been able to successfully operate due to potential conflict between Centre and State laws. However since the ruling SDF does not have any traction or bargaining power with the Central government, it is unlikely that it would be able to convince the Central government to allow the Sikkim online gaming websites on a nation-wide scale. The Modi-led government will take a call on allowing online gaming at its own convenience, at least after a year or two in power.
b. Goa
Manohar Parrikar has tightened his grip over Goa by ensuring that BJP wins both the Goa Lok Sabha seats. With a favourable result for his party at the Centre, Parrikar who is a senior leader and friend of Prime Minister designate Narendra Modi is touted to have a big role in Delhi. Thus, Parrikar may  quit as Chief Minister to join the government in Delhi and BJP may have to appoint another senior leader as the Chief Minister of Goa.
However, Parrikar will continue to have a major say in Goan politics irrespective of change in the local leadership. It is unlikely that the tough casino policies of BJP and Parrikar may be reversed anytime soon; however there is a strong chance of a few favourable changes for the casino industry (including grant of new offshore casino licenses departing from the earlier cabinet decision) if there is a new Chief Minister in the state who is more amenable to allowing gaming.