PIL filed in Bombay High Court to enforce long-pending Maharashtra Casinos Act
A Public Interest Litigation (PIL) has been filed by Jay Sayta (petitioner and founder of this website) to direct the government of Maharashtra to enforce the long-pending Maharashtra Casinos (Control & Tax) Act, 1976. The fact that the Maharashtra Casinos Act has been passed by the legislative assembly and legislative council and assented by the governor (This was first reported on glaws.in here and here). The petition thus raises an important constitutional question of whether a situation can arise when the executive government completely disregards the will of the legislature and falls to apply its mind on enforcement of the legislation or give an indication of timelines for implementation.
A case of a legislation not being enforced for 38 years has never being raised before the courts. Jurists have termed the situation of the executive not notifying any legislation as a 'constitutional conundrum' making it a fit case for judicial intervention. Enforcement of the Casinos Act will  not only ensure that the will of the people as reflected by the law passed by the legislative assembly is implemented but also help eliminate the financial woes of the government as the government will raise thousands of crores in revenues.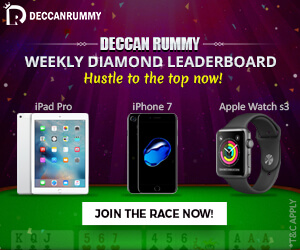 Further, the Act will promote tourism and ensure that citizens do not suffer criminal action for an acceptable form of recreation and a legitimate avenue of entertainment. The petition is likely to be listed for hearing before a  division bench of the Bombay High Court in the next 7-8 days.
About the Maharashtra Casinos (Control & Tax) Act
The Maharashtra Casinos (Control & Tax) Act was passed in the legislative assembly and assented by the Governor on 19th July, 1976 after much discussion and deliberation in the house. The statement of objects and reasons of the Casino Act indicates that legalising gambling was desirable for the purpose of promoting tourism and increasing revenues to the exchequer. The Act provides for licensing of casino games in public places on payment of such license fees as may be prescribed. The Act defines casino games to include all games of betting or wagering including games of chance played by means of machine or instruments making it possible to regulate both online and offline gaming.
The Act also provides for a reasonable rate of taxation not exceeding twenty-five per cent to be imposed on license holders and allows the state to frame rules to regulate gambling advertisements, prevent underage gambling and impose other restrictions as may be necessary.