SC holds Meiyappan, Raj Kundra guilty in IPL betting & fixing scam, strikes down controversial conflict of interest rule
A division bench of the Supreme Court comprising of Justices TS Thakur and FM Ibrahim Kalifulla in a landmark decision in BCCI & Others v. Cricket Association of Bihar & Others (Civil Appeal Nos. 4235 & 4236 of 2014) held Rajasthan Royals official Raj Kundra and Chennai Super Kings official Gurunath Meiyappan guilty in the IPL spot-fixing and betting scandal. Additionally the apex court indicated that the judiciary shall have a zero tolerance approach towards sporting fraud and betting by team officials or players.
Justice Thakur speaking for the court further struck down the amendment to Regulation 6.2.4 of the BCCI regulations which allowed officials to have commercial interest in IPL teams and other T20 tournaments. The Court also debarred former BCCI President N Srinivasan and other officials having commercial interests from contesting elections and formed another committee comprising of three retired Supreme Court judges to look into the quantum of punishment for Kundra and Meiyappan, role of IPL COO Sundar Raman and need for any changes in BCCI rules and regulations for effective functioning.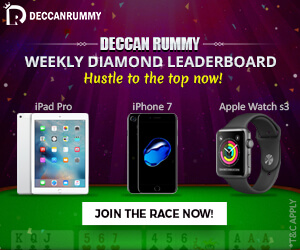 While this verdict shows the judiciary's zero tolerance approach to any instances of sporting fraud, disappointingly there was no mention of the need to reform India's betting laws or legalise betting (which was suggested  by the Justice Mukul Mudgal committee report in its preliminary report). The decision though not really important from the betting and gaming standpoint has nevertheless thrown up certain important aspects as far as sporting fraud, cricket governance and betting by officials/cricketers is concerned. The following issues were discussed by the Supreme Court in detail:
1. The court held that BCCI is not state under Article 12 of the Constitution but is an authority performing important public functions and thus amenable to writ jurisdiction of High Courts under Article 226 of the Constitution.  Basically, Justice Thakur reiterated previous decisions of the Supreme Court including the landmark constitution bench judgment of the apex court in Zee Teefilms v. Union of India to reaffirm that BCCI is not state within the meaning of Article 12 of the Constitution. Consequently, aggrieved parties cannot directly approach the Supreme Court but could approach High Courts for any violation of governance norms, rules and regulations or blatant disregard of established public law. Incidentally, the court adopted the same position as the verdict of Justice Mukul Mudgal (who was then a judge of the Delhi High Court) in Ajay Jadeja v. Union of India (2001).
2. The apex court after going through  IPL and BCCI rules found that Raj Kundra and Gurunath Meiyappan were team officials of Rajasthan Royals and Chennai Superkings respectively. Further, looking at the evidence adduced by the Mudgal committee report and statements recorded by the police, the court felt that it was beyond doubt that both Kundra and Meiyappan were indulging in betting. The Supreme Court however declined to give an opinion on whether this would involve criminal liability as that is a matter of pending criminal trial.
Interestingly, the lawyer for Vindoo Dara Singh, another accused in the IPL scam  had earlier indicated that sports betting was not an offence and could be a game of skill based on the 1996 Dr. KR Lakshmanan decision of the Supreme Court which held horse racing to be a game of skill. It would be interesting to note the trial court's view in its final judgment if counsel for Meiyappan, Vindoo etc. persist with this line of argument (Justice Mudgal in his book on Sports Law has also opined that it may be difficult to hold sports betting to be a criminal offence under Gambling Acts of states).Kundra on the other hand has indicated that as a citizen of UK he was only indulging in legal betting outside India. It remains to be seen whether courts accept this viewpoint.
3. The Supreme Court analysed provisions of the IPL franchise agreement, BCCI anti corruption code etc. to come to the conclusion that betting by team officials is a breach of certain rules and regulations and amounts to bringing the game of cricket to disrepute. The court however could not conclusively state that Meiyappan and Kundra were involved in fixing matches or influencing game outcomes.
4. The Supreme Court could not hold N Srinivasan guilty of cover-up. However he was found to be in a position of conflict of interest as he was part-owner of IPL franchisee Chennai Super Kings and BCCI President. As BCCI President he decided on several issues in favour of his franchisee leading to apprehension of bias. The court further struck down the amendment of Rule 6.2.4 of the BCCI regulations which allowed administrators to hold commercial interests in IPL or Champions League T20.
In essence the court gave the following verdict and directions:
1. Gurunath Meiyappan and Raj Kundra are team officials and guilty of betting on IPL matches. It is possible to take disciplinary action against them and their franchisees. However, the quantum of the punishment will be determined by a committee comprising of retired Chief Justice of India RM Lodha (Chairman), Justice (retd.) Ashok Bhan and Justice (retd.) RV Raveendran.
2. The court also requested the abovementioned committee to determine and recommend any changes in BCCI Rules/Regulations and Memorandum of Association to ensure streamlining of the process of elections and prevent conflict of interest situations in future.
3. The court barred N Srinivasan and any BCCI other official having commercial interest in any event/league from contesting elections. Elections for the post of BCCI President are to be conducted within six weeks from the date of order. Essentially, Srinivasan can either remain promoter of India Cements and consequently part-owner of Chennai Super Kings or relinquish his shares and ownership in India Cements to contest BCCI elections.
4.  The court ordered the 3-member committee to probe any violations of rules and regulations by IPL COO Sundar Raman as the Mudgal committee could not conclusively determine his guilt.
5. The court however did not pass any orders against 12 cricketers named in the Mudgal committee report (names were earlier kept secret and not revealed by the court) who were allegedly involved in match-fixing, probably as that was not the issue in appeal from the order of the Bombay High Court. The fate of the cricketers allegedly involved in match-fixing is still unclear.
Note: A copy of the order can be accessed here.