J & K Deputy CM indicates willingness to permit casinos in the state
Jammu & Kashmir Deputy Chief Minister Nirmal Singh while on tour in Goa on 3rd September had some surprising words of encouragement for the gaming industry. Singh said that his government would consider emulating Goa's casino model to boost tourism, although it is not a "priority" at the moment. Singh's off-the-cuff remarks could be dismissed as a preposterous and unworkable suggestion by many, but if implemented successfully could actually give a much needed boost to the state's tourism industry.
Kashmir currently attracts more than 1.4 million tourists annually with most visitors traveling to the pristine towns of Srinagar, Pahalgam, Gulmarg and Sonamarg. Casinos if permitted could boost the state's economy and give the government much needed funds to restore normalcy to the Kashmir-valley which was ravaged with disastrous floods last year.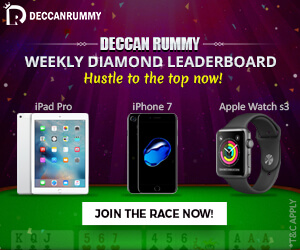 Jammu & Kashmir is currently governed by a coalition of Bharatiya Janata Party (BJP) and People's Democratic Party (PDP), two political formations which are ideologically and philosophically opposite. The government runs on a Common Minimum Programme (CMP). The CMP pledges to support and develop the state as a global tourism hub and therefore Singh's statement welcoming the casino industry in the state seem to be in sync with the broad parameters of the alliance.
It may be noted that currently the Jammu & Kashmir Public Gambling Act, 1977 prohibits all forms of gaming in 'common gaming houses' in India's northern most state, which enjoys special status under the Indian constitution. Minor amendments to this legislation would be required if the state government intends to regulate and license casinos. Maharaja Hari Singh, the erstwhile ruler of the Himalayan state had once remarked that Kashmir is the 'Switzerland of the East' due to its stunning natural beauty. Adding the thrill of Las Vegas to this Switzerland of the East, could well make it the most sought after tourist destination in the glob