Delta Corp set to start new casino in Sikkim

Exclusive Delta Corp, India's largest and only publicly traded gaming and hospitality company is all set to operate a new casino in Sikkim in the next two or three months, according to sources.
Multiple sources familiar with the matter indicate that Hotel WelcomHeritage Denzong Regency in Gangtok has procured a license under the Sikkim Casinos (Control & Tax) Act, 2002 to operate a live casino and that the gaming space will be leased to Delta Corp, which shall be responsible for the day-to-day operations and management of the new casino.  The company, however, has not made any official announcement yet and may share further details about the operations and commencement date in the coming days.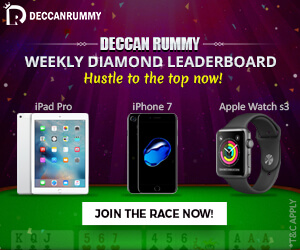 Sikkim already has two existing casinos- Casino Mahjong in the Mayfair resort and Casino Sikkim in Hotel Royal Plaza. However, Hotel Denzong Regency is said to have a more convenient and strategic location and is the closest from Gangtok city.
As per the Denzong Regency website, it "is the only 5 Star Luxury Mountain Retreat at Gangtok, the capital of Sikkim, at a height of 6000 feet, situated within a 10 acre sprawling, century-old, wooded, family-owned property, which offers the finest views of the city and the pristine splendor of the undulating hills, valleys and a myriad streams that course through it, with the towering Mt. Kanchenjunga peak in the background." The hotel is next to the residences of the Governor (Raj Bhavan) and the Chief Justice of Sikkim.
Delta Corp already operates two offshore and one onshore casino in Goa, while its resort in Daman is awaiting an onshore casino license. However, Sikkim is the only state in the country where live gaming is permitted on land. Casino licenses are granted only to five-star hotels in the Himalayan state.
With its entry in Sikkim, the only other state apart from Goa where casinos are permitted, Delta Corp is likely to consolidate its position as the market leader in the gaming industry.
In light of this new development, Sikkim may become the preferred location for the gaming industry, overtaking Goa, where the casino industry has been reeling under the  with full-fledged online gaming and betting operations also likely to start in the coming months.