Kerala government mops up almost $1 billion in lottery sales, Karnataka mulls the lottery route to generate funds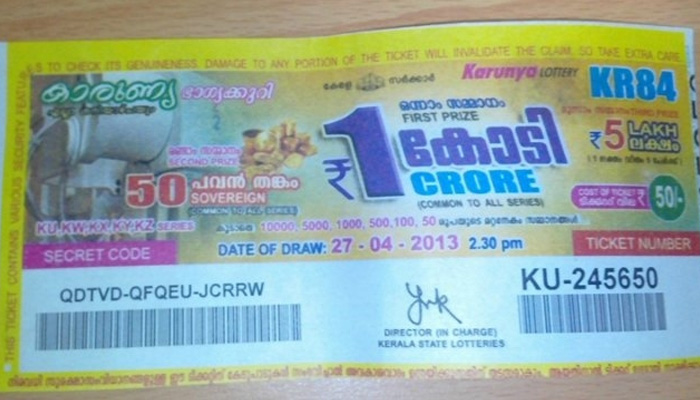 Lotteries organised by the Kerala government has grown exponentially in the past decade, as per data released by the state government. It is believed that the total annual sales of lottery in Kerala has grown from Rs. 557 crores five years ago to Rs. 5,696 crores (until February 2016). The expected turnover for the year 2015-16 is said to be Rs. 6,250 crores or US $911 million as per a statement by Chief Minister Oommen Chandy.
Chandy added that he intended to eventually increase the total turnover from lottery sales to Rs. 10,000 crores. He also noted that over Rs. 1,200 crores profit from lottery sales has been utilised for providing medical treatment to poorer sections of the society. Over 1,40,000 people are currently employed in the lottery trade in Kerala, mainly as agents and sellers, while over 3.90 crore lottery tickets are printed every week.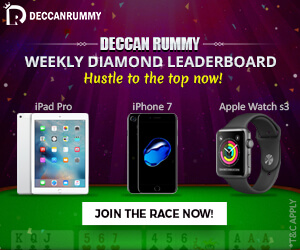 Additionally, thousands of other persons are indirectly employed in ancillary businesses like printing and stationery etc. Lotteries are extremely popular in Kerala and many people purchase the tickets as a major portion of the profits from lottery are utilised for alleviation of social problems. Kerala government sources indicate that the popularity of lottery schemes has also significantly reduced illegal gambling and matka activities.
Meanwhile, the Karnataka State Sellers (Agents) Lottery Union has urged the state Government to lift the ban on lotteries imposed in 2007. The Lottery Union added that the Karnataka government is loosing Rs. 10,000 crores of revenue because of its decision to ban lotteries, while increasing the flow of black money and other illegal activities. The Union added that like Kerala, Karnataka can also provide free medical aid to poorer sections of the society through lottery funds. Ramakrishna, the Association President added that opening up the lottery trade would also provide employment to lakhs of people as sellers and agents.
Commenting on the developments, Kamlesh Vijay, Group CEO of Sugal & Damani, one of the largest lottery distributors in the country said, "The idea of the Karnataka government and indeed all other state governments opening up the lottery trade has merit. Globally, funds from lotteries are used for socio-economic development and charitable causes. The three main benefits of legalising lotteries are increase in revenues to the state government, increase in employment opportunities and additionally it may also result  in  reduction of illegal gambling."