CM, casino experts admit that Goa needs a gambling commission, but establishment unlikely in the near future
Goa's chief minister Digambar Kamat had declared almost two years ago that Goa would get a gambling commission similar to the regulatory body in Nevada USA which controls gaming activities in the state.
This promise made on the floor of the Goa legislative assembly has not been fulfilled despite repeated requests by casino operators and industry experts.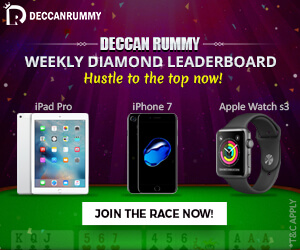 The casino industry in Goa is an extremely lucrative and booming venture with over 7 offshore casinos and 20 casinos with electronic slot machines in five star hotels. However one of the primary reasons for the sluggish growth of the over Rs. 200 crore casino industry is the regulatory hurdles faced by casino operators in getting permissions and licenses from different departments.
As per Yahoo news, John Snowball vice president of Goa's Crown Lounge and Casinos is reported to have said, "It is absolutely essential to have a gaming authority or a regulator to ensure that gambling is properly conducted in Goa…"
An all encompassing regulatory body similar to UK's gambling commission would increase transparency in the licensing policy and make life easier for casino operators, who would not have to run from pillar to post to obtain permissions from different departments.
Readers may be reminded that offshore casinos and electronic slots machines in five star hotels are permitted in Goa as per Section 13-A of the Goa, Daman and Diu Public Gambling Act 1976. Establishment of any kind of regulatory body would ideally require an amendment to this Act.
However given the political dynamics in Goa at present, such an amendment or ordinance is unlikely any time in the near future. The current Congress-led government is already facing various allegations of corruption in the Goa mining scam. Any unpopular move at present would be severely criticised. Additionally, the state is slated to go for elections next year, and a change in the government is on the cards. If the opposition BJP is voted to power, any move to liberalise the industry would almost certainly be stalled.