Feature: Sikkim's casino manager speaks on Sikkim's potential as a gaming destination and the future of the Indian gaming industry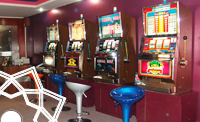 Exclusive: In the following post, Gangtok-based Casino Sikkim's partner Tango Wangyal speaks on the growth of Sikkim's gaming industry, his perspectives on the future of India's gaming industry and the progress of the online gaming licenses issued by the Sikkim government.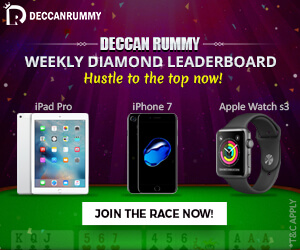 Q. There are casinos running in Gangtok for over one year now. Can you tell us more about the casino industry in Sikkim?
Tango: The casino industry as such is in a nascent stage and still crawling, so we have a huge opportunity and also a responsibility to take it where we want and to give it a shape. The first Casino that opened was Casino Sikkim at The Royal Plaza Hotel on the 1st March 2009   and another casino, Casino Mahjong at Mayfair Spa Resort opened shop on the 8th June 2011.
The two casinos hosts all the games that are internationally available and some local games as well, namely Roulette, Blackjack, Baccarat, 3 Card Poker, Caribbean Stud Poker, Casino War, Texas Hold'em, Kitty, Flush, Marriage (Paplu) and slot machines. Both the Casinos also have separate poker rooms.
The key criteria for getting a licence is that a casino has to be within a 5 Star property.  At the time of obtaining a licence a casino needs to pay a one-time fee of INR 5 crores which entitles one to a licence for a period of 5 years.  An annual royalty of INR 1 crore or 10% of Gross Gaming Revenue whichever is higher needs to be paid too and this is enhanced to 15% on the third year.
Q. Reports indicate that casinos in Sikkim have not attracted major interest from gaming enthusiasts in India. Gaming and casinos have become synonymous with Goa. What according to you are the reasons for this lukewarm response?
Tango: It is not completely accurate to say that Sikkim has not attracted many gaming enthusiasts although not as much as we would have wanted to but it is also to do with the very little promotion that we have done for ourselves. All this will change in the times to come and I am confident that we will be rubbing shoulders with Goa and Nepal very soon.
Q. Is the government trying to promote Sikkim as a major gaming destination? What are the incentives given by the Sikkim government in this regard?
Tango: Well the Governement has given licence to the operate Casinos in Sikkim so that is a step in promoting Sikkim as a major Gaming Destination but that being said there is very little the Government has done directly or given any incentives in this regard at the moment.
However I am hopeful that in the coming days the Government will look into issues that the Casinos in Sikkim are faced with and also the promotion of Sikkim as  a major Gaming destination in India, but in order for this to happen the operators need to get together and address the common difficulties and issues that govern the gaming industry in Sikkim and take it up with the Government jointly.
Q. The government of Sikkim had started the process of issuing online gaming licenses around two years ago. Many major gaming operators had acquired licenses. However, these licenses have faced various legal difficulties laws made by the Central government prohibiting online gambling websites and blocking payment gateways. What is the indication from the government regarding the licenses? Do you see the possibility of the online gaming sites starting operations anytime soon?
Tango: Many Companies had applied for Online Casino and Sports Betting Licence but of them just 3 companies (all current online lottery operators ) have obtained provisional  licenses to set-up shop but the matter is still pending with the Government of Sikkim.
The operations will definitely start its only a matter of time, but how soon is something we will have to wait and watch. It could be within 3 months or it might take a year or more.
Q. Do you see the possibility of some other North-Eastern states following Sikkim's example and permitting casinos in the near future?
Tango: Gambling a state subject altogether so I am not in a position to forecast that but I haven't heard anything of this sort  in the grapevine as yet.

Q. Do you see any other governments opening up the gaming industry in the near future? How do you see the gaming industry progressing in the next 2-3 years?
Tango: Daman as we know is in the offing but apart from that I have heard of Haryana, Rajasthan, Gujurat, Punjab, Uttarakhand etc mentioned in talks for quite some time now but don't know how far or how true it really is.
As for the second part of your question, I am quite bullish about the Gaming Industry as such in Sikkim and India at large. We have lots to do and achieve in terms of placing ourselves in the gaming Map in the South-East Asian region as we have a huge market base and we are second only to China in terms of the gambling population.
Of course we need to up our ante, improve the services, facilities and standards of our Casinos and also get together with other operators and address issues related to our industry and lobby with our respective governments for  fair terms, better co-ordination and incentives that are conducive to creating a great gaming destination which should be our goal ultimately.