Complaint filed against 'immoral' casino advertisements in Goa
Exclusive: A social activist in Goa has filed a criminal complaint against onshore and offshore casino operators as per a report in Times of India yesterday.
The unnamed activist has said that blatant promotion of casinos through hoardings and advertisements contravene Section 12 of The Goa, Daman and Diu Public Gambling Act 1976. As per Section 12 of this Act, any kind of promotion, news or publishing of gambling is prohibited and a person guilty for an offense committed under the Section may be punished with up to three years imprisonment and fine.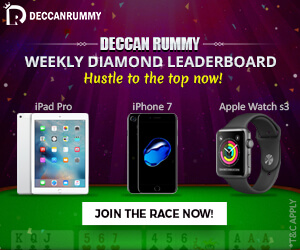 The complaint against casino operators has come just after my earlier post which disclosed the fact that advertising casinos would not only violate advertising standards, but may also amount to a criminal offense under various state gaming acts.
Casino owner have however argued that since the operations are licensed by the state government after payment of huge fees and Section 13-A (2) of the Goa gaming Act specifically excludes Goa's casinos from any of the penal provisions of the Gaming Act, it is perfectly legitimate for them to  promote and showcase the gaming industry.
Commenting on the advertisements by casinos, social activist Dr. Sabina Martins who is the Convenor of Goa Bachao Abhiyan  (GBA) and is also associated with the Aam Aurat Aadmi Against Gambling (AAAAG) said, "We have tried making representations to the government right from the beginning to stop the menace of gambling. There is no regulatory body for overseeing the operations of the casinos and thus anyone (casino operators) interpret the ambiguous laws the way they like.
Just as it is perfectly legal to buy alcohol but not advertise it, the offshore casinos may be legal but they cannot blatantly advertise the casinos. There are instances of the Goa police taking advertisements and sponsorship from the casinos. This is clearly illegal."
Martins added that her organisation would be taking legal advice before deciding whether or not to formally initiate a complaint. She also added that her organisation might also consider complaining to the Advertisement Standards Council of India (ASCI) against the indecent advertisements and further urged social organisations in other states to stop advertisements of casinos by initiating legal action.