Goa budget 2012 hikes annual casino license fee, reduces entry fee for offshore casinos
Barely twenty days after storming to power, the BJP-led Manohar Parrikar government in Goa has predictably brought changes in the casino policy in their first budget presented today. The new Goan government which is seen as 'anti-casino' has hiked the annual license fee of offshore casinos to Rs. 6.5 crore a year. This new casino fee is up from the Rs. 5 crore/year annual fee charged by the previous government.  Further the annual license fee of onshore casinos in five star hotels has been increased drastically from the current Rs. 15 lakh/ year to Rs. 2.5 crore/year.
This increase in the offshore and onshore license fee is likely to generate a large amount of revenue to the Goan government with an expected addition of at least fifteen crores rupees to the state exchequer.  To further bolster revenues and dissuade gambling, the government has increased the entertainment tax on sale of chips to 15%, up from the prevailing 10% entertainment tax.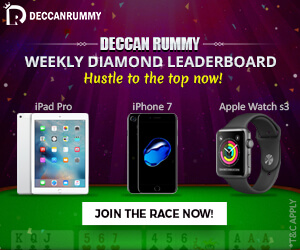 However the government has also taken steps to balance these harsh measures to gaming-lovers the entry tax for gamers attending casinos has been reduced drastically to Rs. 500 per person  from the prevailing Rs. 2,000.
However due to the high rate of taxes imposed on the casino companies, it is likely that they would pass on the burden of the increased levies on the casino-players thereby nullifying any respite offered by the reduction of the entry fee tax.
Parrikar in his budget speech also promised passage of a new legislation to limit access of casinos to Goan residents and persons below 21 years as per the promises made by the BJP before the elections.
Overall the budget seems to be in consonance with the promises made by the BJP before the elections. The increased taxes and license fee gives the indication that the casino industry would have to brace for stricter regulations and  other strong policies which would hamper this thriving industry.
Source: Goa news.com