IPL betting and spot-fixing scandal breaks out once again; Sreesanth, other cricketers and bookies charged for cheating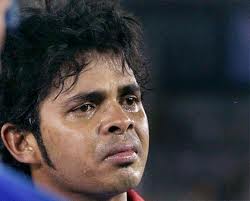 In an explosive betting and spot-fixing scandal in the sixth edition of the Indian Premier League (IPL) exposed by the Delhi police, several bookies with links to the underworld don Dawood Ibrahim and other foreign criminals as well as top cricketers of Rajasthan Royals franchise S Sreesanth, Ajit Chandila and Ankeet Chavan are set to be arrested by the Delhi police for spot-fixing, cheating and accepting payments in black money.
As of now, reports indicate that the police have charged the bookies and cricketers with cheating and conspiracy under the Indian Penal Code. Several other top national and International cricketers are said to be under the scanner and may be arrested. However, while this new scandal is not surprising and it has been commented several times, especially by journalist Ed Hawkins in his book that almost all IPL and other International matches were fixed in the recent past, what is surprising is that the police have charged cricketers with criminal offences for the first time.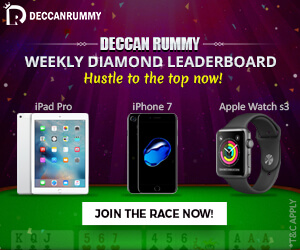 A media report indicates that the cricketers are charged under Section 420 and 120-B of IPC (cheating and criminal conspiracy) which entails up to seven years of imprisonment and fine. However, it is widely perceived that fixing matches is not a criminal offence and would only entail disciplinary action by cricket boards.
Even during earlier allegations of match-fixing in IPL and even in the Indian cricket team, no chargesheet was filed against any cricketer and the Central Bureau of Investigation (CBI) in its preliminary report in 2000 (on cricketer Mohammad Azharuddin) had stated that no criminal offence was made outthrough the match-fixing allegations.
However, it remains to be seen whether further charges of money-laundering, violation of foreign exchange and tax laws and indulging in organised crime activities are framed against the cricketers especially since there is a link with the underworld and organised crime syndicates. Further it is still not clear whether provisions of the Delhi Police Act, 1978 and the Delhi Public Gambling Act, 1955 for betting and cheating will be invoked against the cricketers.  Section 108 (1) of the Delhi Police Act provides for punishment for cheating in games as follows:
Cheating at games and gambling in street
(1) Whoever by any fraud or unlawful device or malpractice in playing at or with cards, dice or other game or in taking part in the stakes or wagers, or in betting on the sides or hands of the players. or in wagering on the event of any garnet sports, pastime or exercise, wins from any other person, for himself or any other or others, any sum of money or valuable thing, shall be deemed to have committed the offence of cheating within the meaning of Sec. 415 of the Indian Penal Code (45 of 1860), and be liable to punishment accordingly.
It would thus depend on the nature of evidences available with the police which would have to show a firm link to show that there was betting, unlawful gain and malpractice and a wide interpretation to the current laws to sustain punishment and conviction under the present legal framework. Even if some conviction is secured against the cricketers for the first time in India, many believe that the punishments prescribed are mild. This scandal should thus be used to create awareness and call for changes in the regulation of betting/gambling (to prevent involvement of black money and criminal elements) and comprehensive punishment for cheating in sports by way of amendments in current laws.