Legal & regulatory severely restricts gambling activities in South Asia- studying the regulatory model of South Asian nations
This post will describe the legal and regulatory environment in South Asian nations as not much is known about the gaming laws regulating wagering activities in countries neighbouring India. An original version of this article was first published on the website Bookmakersreview and is re-posted with prior consent.
India: This website has dealt with most questions concerning gambling laws comprehensively and an introduction on gambling laws can be accessed here. However, the regulatory, political and legal environment governing gambling laws is reiterated here for the benefit of readers.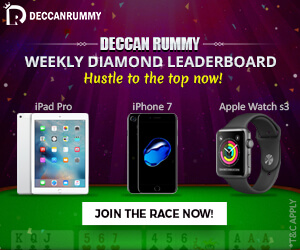 Most states in India, with the exception of the two small tourist states of Goa and Sikkim, prohibit all forms of gambling. A casino resort has been approved in the Union territory of Daman in western India but it is not functional as of now. Various other states have tried to legalize gambling and betting at various points of times in the past starting with a proposal by the Maharashtra government to legalize gambling and betting in 1976.
Recently, the state of Punjab in Northern India started looking to legalize casinos though the proposal has meet with stiff resistance from religious groups and political parties Though cricket betting and other forms of gambling activities is rampant in India and is considered to be a multi-billion dollar industry, most of it happens illegally and is run by criminal syndicates due to archaic laws and regulations preventing gambling and wagering. The apprehension to regulate and legalize gambling/betting can be attributed to the influence of conservative religious and social groups as well as the social stigma attached to these activities which are considered pernicious and addictive.
However, the exceptions to the almost blanket prohibition on gambling activities is lotteries and betting on horse-racing. By a statute of the Parliament – the Lotteries (Regulation) Act of 1998 – it is legal for state governments to license and authorize lottery tickets and thus around 11 out of 29 states in India allow and license lottery tickets to be sold. A second exception is for betting on horse-racing and states such as Maharashtra, Delhi, Karnataka, Tamil Nadu allow betting on horse-racing in race-courses with licensed bookmakers. Thus, betting on horse-racing is a popular activity in major cities such as Mumbai, Delhi and Chennai.
Bhutan: Bhutan is a tiny nation in the Himalayan region to the east of India. Until recently it was a monarchy and though wagering activities are prevalent in Bhutanese society, such activities are considered illegal and are a criminal offence. Again the Bhutan government has created an exception for lotteries and the Bhutanese government regularly authorises lottery tickets to be licensed and sold including in India.
Nepal: The Nepalese government with the intention of promoting tourism has allowed casinos in five state hotels since 1967 and there are various casinos run by foreign entrepreneurs in Nepal. However, entry to these casinos is restricted to foreign (non-Nepalese) citizens above 21-years of age. Other forms of gambling and wagering are prohibited by law and it is a criminal offence to indulge in gambling and wagering activities. However, with the abdication of the monarch and political turmoil in the country with governments frequently changing and the left-wing Maoists having taken control of the state, the country is considered to be unsafe for tourists. Any regulatory changes in this country are unlikely in light of this political turmoil.
Sri Lanka: Sri Lanka, an island state to the south of India has had a liberal approach to gambling and betting activities. The state has allowed betting and casinos since 1988 but a Bill passed by the Sri Lankan Parliament in 2010 imposes stringent conditions for setting-up of casinos and a criminal offence to carry-out gambling activities without requisite license. Though Buddhist political parties and religious groups have opposed the move to regulate and allow casinos, after the end of the civil war, Sri Lanka is seen as an emerging economy and various top foreign companies, including Las Vegas Sands Corp and its Chairman Sheldon Adelson, are said to be investing in casinos in Sri Lanka.
Pakistan: Pakistan is a conservative religious society and an Islamic state so gambling is seen as an evil activity which is prohibited by law and even forbidden as per the Quran.  The Prevention of Gambling Act of 1977 prevents all forms of betting and wagering activities in Pakistan and makes any such activity in contravention of the Act a criminal offence. With the country marred in violence and the presence of extremist Talibanic elements who believe in Sharia law,  it is extremely unlikely that there will be any change in the gambling laws of the country and all forms of wagering activities shall remain prohibited in the foreseeable future.
Bangladesh: Bangladesh is a country to the east of India and has inherited the common law system and its Public Gambling Act of 1867 is very similar and almost identical to the Indian Public Gambling Act of 1867. Both India and Bangladeshi laws prohibit all forms of gambling and betting with the exception of lotteries and betting on horse-races. 
Note: The original version of the article published on Bookmakersreview can be accessed here.