Feature: Sports lawyer Vidushpat Singhania discusses the recent spot-fixing controversy, sports betting laws and upcoming FICCI conference on sports betting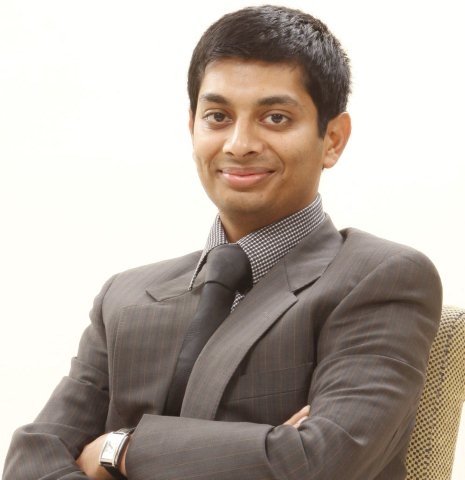 In this exclusive interview, Sports Lawyer and Principal Associate of Indian law firm Lakshmi Kumaran & Sridharan (Delhi office) Vidushpat Singhania discusses sports and gaming law practice in India, regulating spot-fixing and cheating in sport, liberalising laws on sports-betting , the upcoming FICCI conference on regulation of sports-betting and other important issues concerning the gaming industry.
Q. Could you tell us more about your practice on Sports & Gaming Laws?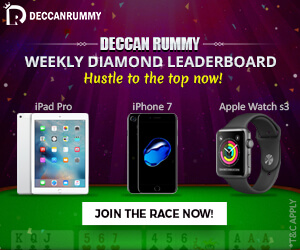 Vidushpat Singhania (VS): Sports and gaming laws are emerging fields of law in India and involve exciting assignments. With respect to gaming laws work mainly pertains to advising companies on whether a game would be classified as a game of skill or a game of chance, whether it can be offered in India or in a particular territory, other related laws ancillary to the provision of betting and gambling services in India, structuring of the transactions and payment systems that can be used.
Whereas, work in the area of sports law pertains to assisting the government in its policies, representing federations and athletes before anti-doping panels, representations before courts, advising on compliance with rules and regulations of international and national federation, drafting, negotiating and advising on commercial contracts such as sponsorship, merchandising, franchising, player representation, employment, TV rights, broadcasting, venue hire, concession, marketing and other related services. The field is very vast and contrary to general perception specialized knowledge of the field helps in minimising risk to the clients.
Q. There have been constant allegations of fixing in cricket starting from the Azharuddin controversy in 2000 to the recent allegations of fixing in IPL tarring the reputation and integrity of the sport. What are your views and suggestions of curbing the malaise of corruption in sport and restoring the confidence of cricket-fans?
VS: The problem related to match fixing and its impact on the integrity of the sport is and was well known to the ICC and the BCCI. It is precisely for this reason that the Anti Corruption Sports Unit and the Anti Corruption Code for Participants had been formulated. However the implementation of the code and proactive investigation has been the problem. The first step that needs to be taken is a thorough investigation of all those who are likely to be involved with match/spot fixing. It is only when the investigation is completed and a comprehensive report is formulated that strict action is taken against the players, officials and other concerned. This would to some extent help in restoring the confidence of the jolted cricket fans.
The other steps that should follow are formulation of an international legal instrument against manipulation of sports results, setting up a betting monitoring system, securing judicial cooperation for expediting prosecution and imposing uniform sanctions. Maybe it's time that a World Anti-Corruption body is set up, similar to the way WADA (World Anti Doping Agency) has been set up, with the cooperation of the International Sport Federations and the Governments.
Q. In the recent spot-fixing controversy, three cricketers have been booked for cheating and conspiracy under IPC. However many widely believe that the charges of cheating are not tenable and will not be able to sustain conviction. In fact there is a feeling that there is no specific law to deal with cheating in sport. Even the preliminary report of CBI in 2000 suggested that no offence is made out for allegations of match-fixing. Do you think a criminal offence could be made out for fixing in current laws or do you suggest introducing amendments to deal with this problem strictly?
VS: News reports have indicated that the Hon'ble Minister Kapil Sibal is planning to bring forth an amendment to the Indian Penal Code to incorporate a specific offence for wrongly influencing the outcome of a sporting event. If this happens the courts would have an effective tool for punishing people engaged in these activities. The provisions of IPC though not squarely dealing with the problem can always be interpreted by the courts broadly for public good and a precedence could be set which would be used in all future cases to punish such offences. Machinery for investigation is in place and what is needed is cooperation amongst the stakeholders and proactive investigation. Creation of a special unit in the police for protecting the integrity of sport is also an option, which could be set up on similar lines to the one that has been set up by Interpol.
An option is also available to the sport federations to prosecute the accused in front of the Court of Arbitration for Sports, this would bring about a penalty award which would be appealable only to the Swiss Courts.
Q. You have played a very active role in preparing the FICCI report on legalising sports betting in India and also in organising the conference. Can you share some details about last years' conference and the upcoming conference this year?
VS: The FICCI conference on 'Regulation of sports betting in India' took place in June last year. It was a first of its kind and brought together stakeholders concerned with betting in sports. The conference's aim was to spur discussions on regulation of sports betting. The conference, to some extent, dispelled the belief of the public, that betting in sports is a vice which must be curtailed completely. It brought forth the view that betting in sports and subsequent taxation of such winnings has huge revenue potential and the evils associated with it like gambling addiction, involvement of criminals and match fixing are the reasons why this activity needs to be regulated rather than banned or denied existence. The recent scandal of match fixing in the Indian Premier League has merely reiterated this fact that sports betting and match fixing exist in humongous proportions and that sports federations and the government cannot tackle this problem without proper tools. What the government needs is an essential and effective tool to monitor betting patterns which is key to wielding out corruption associated with match/spot fixing. Such tool can only become effective when sports betting will be regulated in the country.
This year too, FICCI seeks to hold the conference in September-October and endeavours to have representations from wider genre of stakeholders, particularly considering that the government, for the first time, has become amenable to the discussion on regulation of sports betting. I believe that this open attitude of the government to some extent can be attributed to the FICCI conference.
Q. In the book on Law and Sports in India- Developments, Issues & Challenges, by Justice Mukul Mudgal, and co-authored by you, a very controversial position regarding sports betting has been taken where you stated that sports betting could be considered a game of skill as per the current laws and hence there would be no criminal liability on betting in sports. However, the fact that associating sports betting with gambling has global precedence and courts in India since the earliest times have indicated books of accounts and other betting documents to be instruments of gaming under the Public Gambling Act, 1867 indicate the inclination to hold betting as a criminal offence. In such a situation, do you think stretching the ratio of KR Lakshmanan decision (holding betting on horse racing to be a game of skill when played in licensed race courses under specific conditions) to include all sports betting would be tenable in courts of law? What would be the response of courts to this proposition?
VS: It cannot be assumed that sports betting and gambling are one and the same thing. Sports betting has been differentiated from gambling worldwide and the parameters for obtaining a licence to take bets are more relaxed than say that for a casino. The difference mainly lies on the aspect of predominance of skill in sports betting and predominance of chance in gambling. I think that it is only fair that when betting on the skill of an animal and a human being is treated as a game of skill, there is absolutely no reason why an event involving betting solely on the skill of a human being should not be treated as a game of skill. Games of skill have been expressly excluded from the ambit of Public Gambling Act and there exist, contrary decisions of the Madras High Court and the Andhra Pradesh High Court on the aspect of whether betting on game of skill should be treated as an activity within the Gambling Acts or not. The global precedence too clearly makes a distinction between sports betting and gambling but have conflicting views on whether betting on sports is a game of skill or a game of chance.
Q.Your views on the ongoing Supreme Court matter on whether rummy can be played for stakes and Delhi High Court matter on whether poker is a game of skill.
VS: As this matter is sub-judice it may not be appropriate to comment on this. However considering the ratio of the Satyanarayan Case, the issue before the Supreme Court is not whether rummy can be played for stakes, but whether rummy can be played for substantial stakes. Even the issue of poker being a game of skill or not would have to be decided by the Supreme Court as divergent views exist amongst legislatures of states and various High Courts. Personally I feel that poker is a game of skill and the in some countries for example Russia it has been classified as a sport.
Q.Punjab and Maharashtra are considering proposals to allow casinos. Reports suggest that some other states have also considered this suggestion and not ruled out casinos for the purpose of promoting tourism. Do you think we would see some state legalising casinos or gambling in the near future?
VS: I believe that the perception in India seems to be shifting from considering casinos as some would say 'Sin City' to places of harmless entertainment. The state governments are realizing the tremendous revenue and tourism potential of casinos and the direct and indirect employment that these casinos generate. There are already discussions taking place in Punjab on legalising casinos and it is likely that on seeing the success of the operations in these states, other states will follow suit.
Q.Many top foreign gaming companies have tried to pressurise the government to consider opening the gaming sector but the efforts have not really succeeded. Do you think the state governments or central government would consider allowing online gambling or sports betting in the near future and if so what would the model of regulation?
VS: The revenue potential of these activities is hard to ignore therefore the state and central governments should and would definitely consider allowing online sports betting if not online gambling in India. A possible model that could be looked into is a central body drafting the policies and rules, deciding disputes and investigation whereas the state bodies would be in charge of issuing licences, monitoring compliances and assisting in local investigation. The revenue sharing ratio would depend upon the number of states willing to legalize sports betting and the cost involved in its monitoring.
Q. Finally, your thoughts on the future direction of government policy on gambling and the future of the gaming industry in India.
VS: Even if the government decides to regulate gambling it will have to amend a number of other related legislations and regulations in order to make the industry commercially viable. For example, if a high licence fee is fixed on the operators offering bets may not be commercially viable for them. If winning from bets is sought to be taxed, there may be a need to amend the provisions of Income Tax Act dealing with a 30% tax liability on winnings from game shows and horse races amongst other activities. The FDI policy would also need amendment in order to allow import of foreign technology, licensing or franchising for this industry, and a new law punishing cheating in sports by influencing the result of a sporting event, whether for gain or not and joint investigation understanding between sport federations and investigating authorities would also have to be deliberated, amongst many other impediments.