Govt planning to introduce match-fixing, betting Bills; PIL filed against fixing in IPL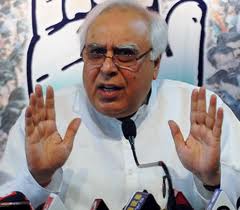 In rapid developments over the past couple of days, media reports have indicated that the Sports Ministry is considering introducing a Bill to legalise sports-betting in India. It is believed that the FICCI conference conducted last year urging the government to legalise and regulate sports-betting and calls by various sports administrators, independent analysts and policy-experts along with the recent spot-fixing and betting scandal have finally prompted the government to consider legalising betting.
Further, in a connected development current Union Law Minister Kapil Sibal is also liaising with the Union Sports Minister Jitendra Singh to draft a Bill  imposing criminal liability on match-fixing and cheating in sports. The Bill could be introduced as early as the Monsoon session of the Parliament. I had already written that the current laws are insufficient to deal with fixing in sport and the charge of cheating would not be able to sustain a conviction of the three accused cricketers and that there is a need to introduce a comprehensive legislation to regulate betting and deal with fixing in sport. Law Minister Sibal was also uncertain whether current laws would be enough to sustain conviction as he remarked:  "I don't think the offence of cheating is something that adequately deals with the issue of spot-fixing and match-fixing" as per a India Today report.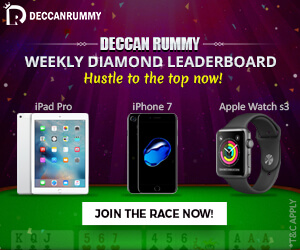 Sibal also indicated that he in favour of banning betting and wagering activities and imposing further criminal sanctions on betting though it is not clear whether the proposal would be included in the match-fixing legislation or a separate Bill. However sources familiar with the development have indicated that a decision on whether to legalise or prohibit sports betting has not been taken and consultations on all aspects of the controversy and proposed legislations are on with stakeholders in various Ministries and the ruling Congress party.
In another surprising development a Lucknow-based activist, Sudarsha Avasthi filed a Public Interest Litigation (PIL) (WP 318 of 2013) demanding a ban on the controversy ridden Indian Premier League as it had become synonymous with cheating, betting and black money and a SIT-probe into allegations of spot-fixing. While the Supreme Court refused to entertain the plea of banning IPL; it expressed concerns over growing allegations of fixing and passed scathing observations against the BCCI while directing it to submit a probe-report into allegations against the cricketers.
Update: The PIL filed in the Supreme Court seeking a ban on IPL and SIT-probe has been dismissed but the Court has directed the BCCI appointed committee to file the probe-report into allegations  within 14 days and asked the BCCI to take appropriate action based on the report.
Meanwhile two separate PILs have been filed by individuals- one in the Madurai bench of the Madras High Court seeking nationalisation of BCCI- as it is allegedly running a registered society for earning profit and the second one in the Delhi High Court seeking a ban on IPL for its role in funneling black money and promoting criminal activities such as money-laundering and betting.