Vindoo Dara Singh, bookies plead innocence, claim cricket-betting no offence; claims unlikely to be accepted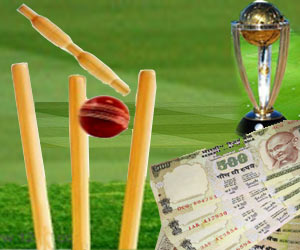 In growing drama over the IPL-fixing and betting scandal, Satish Maneshinde lawyer of accused actor/middleman and alleged fixer Vindoo Dara Singh admitted that Vindoo has been placing bets and running a bookmaking venture of sorts but claimed that there is no criminal liability for betting as per the Bombay Prevention of Gambling Act, 1887 and other laws.
Son-in-law of BCCI President N Srinivasan; Gurunath Meiyappan has also claimed that he was indulging in betting but denied any wrongdoing.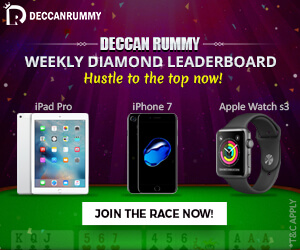 Maneshinde cited the landmark 1996 KR Lakshmanan decision to put forth his claim that sports betting is not a criminal offence in India. Other experts, eminent jurists and even FICCI claims that sports betting may not be a criminal offence in India. They also state that it is very difficult to secure a conviction for cricket betting and there is no precedence convicting bookmakers/punters.
While the claims that there has been no convictions affirmed in higher courts for sports betting is true, it is difficult to believe that there is no criminal liability for bookmakers (and by consequence they are to be allowed a free run under current laws) for the following reasons:
1.  The reliance on Dr. KR Lakshmanan v. State of Tamil Nadu placed by the very eminent lawyers is misplaced. The Lakshmanan decision merely stated that horse-racing is a game of skill and by consequence betting on horse-racing in a regulated manner in race-courses would be permitted as a game of skill. Various other justifications and reasons including historical antecedents and an exception in statute for horse-racing were given to support the claim. There was no mention of cricket and sports betting being a game of skill.
2. The soundness of logic in the Lakshmanan decision can also be called into question as it obfuscated the difference between horse-racing and betting/speculation on horse-racing terming both these activities as games of skill. However, it is difficult to accept betting, wagering and speculation to be a game as it goes against the very definition of game (requiring active participation and one's own abilities rather than speculation on others' activities). The Bombay High Court has also held in Queen Empress v. Narottamdas Motiram, ILR 13 Bom 681 that betting is no game under the definition of the Bombay Prevention of Gambling Act, 1887.
3. Even betting/speculation over telephone has been held to be enough to sustain conviction and meet the definition of common gaming house as per Bhagwandas Ghanshamdas v. Emperor, AIR 1940 Sind 28. Further, books of accounts, phones have been held to be instruments of gaming hence the phone conversations, accounts acquired etc. would be enough to sustain conviction of the accused.
4. Even assuming that sports betting is a game of skill, it is difficult to assume that all forms of bets on sports such as session betting, ball-by-ball betting and speculation on individual scores and even the toss (which is the regular pattern of accepting bets) can be held to be game of skill. Such blatant speculation the outcome of which is clearly speculative and uncertain cannot under any circumstance be held to be a game of skill.
5. Given the high-profile nature of this case, the matter is certain to go to higher courts and one can expect authoritative decision on criminal liability for fixing, cheating in sport and betting.