Nationwide debate on legalising sports betting in India as US Congress mulls legislation to license online gaming, important lessons for Indian policy makers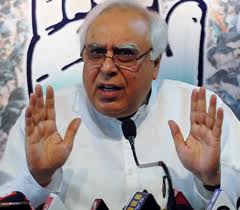 The past few days have been exciting for all observers of the gaming industry in India. After the recent spot-fixing and betting scam, there have been various calls to bring in a strong law to penalise cheating in sport and also change the archaic gambling/betting laws. Debates in television studios, media (including Times of India which cited this website on a betting laws cover story) and even through policy papers such as publications by the Hindu group  and PRS Legislative research indicate that archaic gaming laws should be liberalised on a priority basis.
However, Union Law Minister Kapil Sibal indicated today that while the draft of the Bill criminalising cheating in sports has been submitted to the Union Sports Ministry, which may introduce a Bill in Parliament on the subject soon; he clearly rejected the idea of introducing a Bill to regulate sports-betting citing the Attorney General's (AG's) opinion stating that since betting and gambling is a state subject, the Union government will not intervene and it is upto the individual state governments to either regulate or prohibit gambling and betting.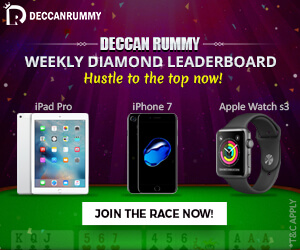 However, developments in the past couple of years indicate that it is impossible for state governments to regulate new and complex forms of online and telephonic wagering which have inter-state and International dimensions. The opinion of the learned AG and Law Minister is also wrong on the following counts:
First, as noted in a recent Indian Express column, the Maharashtra Home Department and even the Bombay High Court in response to a Public Interest Litigation (PIL) ordered the blocking of online betting website Betfair as it was used for illegal gaming and hawala transactions. However the Computer Emergency Response Team (CERT) could not take any action and block the website as there was no explicit provision in the Information Technology (IT) Act authorising blocking of gambling websites, despite a Central government order on the subject.
Secondly, as noted by us earlier, the Sikkim government's bid to legalise, license and regulate online gaming has failed despite issuing Letters of Intents (LOIs) since there is opposition from other state governments and lack of clarity on applicable Central legislations.  Thus, it is ridiculous to assume that state governments can regulate all forms of gambling including online and telephonic wagers. As far as legislative powers of the Parliament is concerned, the Parliament has all powers to regulate the internet, telecommunications, International and inter-state commerce as per List I of the Seventh Schedule of the Constitution. Thus, attempts to portray helplessness are incorrect, false and indicative of the Central government's lethargy. Again regulation of online gambling requires several changes in FDI and FEMA policies, Information Technology Act, Income Tax Act, RBI policies etc. which can only be done at a Central level.
Thirdly, no one is asking the Central government to meddle with the state governments traditional powers to regulate and tax brick-and-mortar casinos. The option to regulate land-based and inter-state gaming is obviously best left to the respective state governments. As far as taxes on online gambling is concerned, there can be a revenue sharing model with states as the case is with a number of other subjects and thus this cannot be a stumbling block for a Central online gambling regulation.
Fourthly, federal regulation of online gaming and betting have a global precedence. USA having a similar federal structure has a federal Unlawful Internet Gambling Enforcement Act 2006 (UIGEA) which prohibits financial institutions to allow payments for online gambling which has been passed under Article 1, Section 8 of the US Constitution (inter-state trade and commerce) despite the fact that land-based casinos fall squarely within the domain of state governments or native American tribes as the case may be.
Interestingly, USA is also planning to move away from unenforceable prohibition to regulation as the Internet Gambling Regulation, Consumer Protection and Enforcement Act of 2013 has been introduced in the US Congress to repeal the UIGEA and introduce a licensing system to regulate online gaming and betting under the Federal Department of Treasury. The Bill when passed will allow a comprehensive system to regulate all forms of online gaming, taxation, Centre-State relations and also add an element of flexibility to allow states/tribes to either participate in the internet gaming licensing system or prohibit the activity in their state. (A copy of the Bill can be accessed here).
Australia is another jurisdiction where gambling/casinos traditionally fall within the domain of state governments, but there is a comprehensive federal Interactive Gaming Act of 2001 to deal with online gaming.
In conclusion, Sibal's assertion that gambling/betting squarely falls in domain of state governments is devoid of any merit. Lessons should be learnt from other jurisdictions such as USA and Sikkim's failed online gaming experiment to immediately regulate and license online gaming at a federal level.