Goa CM softens stance on casinos, says casinos to remain in state due to windfall revenues
Goa Chief Minister Manohar Parrikar again changed his stance on the casino industry in the state and said he has no option but to allow gambling in the state due to the windfall revenues generated by the casino industry.
In an interaction with the Goa Small Industries Association, Parrikar said, "I get Rs 150 crore worth of revenue from casinos. Although I am personally against them, how will I be compensated if I close them…"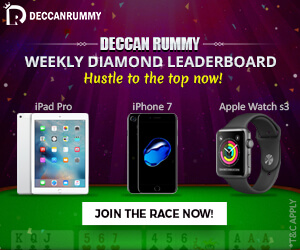 Parrikar's latest comment may be a pragmatic compromise on his ethics and values in favour of fiscal prudence and economic health of the state. Parrikar and the ruling Bharatiya Janata Party (BJP) in Goa have been aggressively against casinos and had campaigned against casinos since the 2012-assembly elections.  Parrikar's last anti-casino statement was in June 2013 when he rejected permission to Delta Corp for a new offshore casino and made a public statement promising to phase out offshore casinos by not renewing their licenses.
While Goan columnists, opposition leaders and the social organisation Aam Aurat Aadmi Against Gambling (AAAAG) were quick to criticise Parrikar's softened casino stance, industry experts believe that casinos have greatly benefited the fiscal health of the state and have promoted tourism besides conferring many indirect benefits such as employment opportunities and view this as a reprieve for the Indian gaming industry.