NUJS hosts first of its kind conference on the Gaming and Betting industry, top professionals discuss social, legal and constitutional issues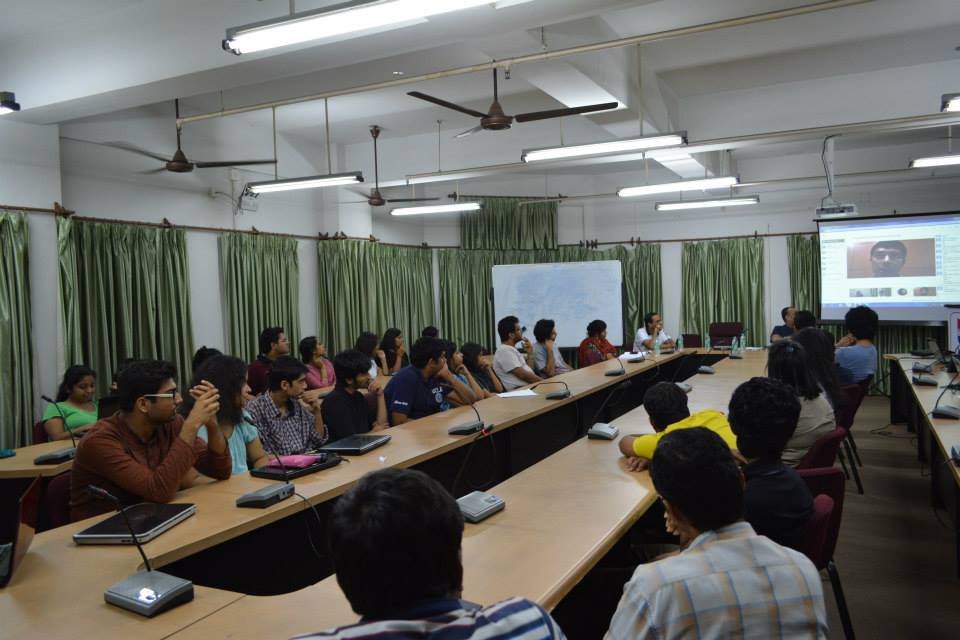 The Constitutional Law Society and Sports Committee of National University of Juridical Sciences (NUJS) Kolkata in association with GLaws.in organised an interactive discussion session on the Betting and Gaming industry in India for students, lawyers and members of the general public.
The aim of this session was to have a multi-faceted discussion on various constitutional, legal, social, political and moral issues associated with the gambling and betting industry as also urge for reforms in the existing gaming laws.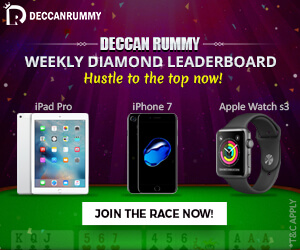 I had the fortune of moderating, putting forth my views and providing logistical support for this initiative on behalf of GLaws.in. The discussion received positive feedback from the students, panelists and other stakeholders associated with the gaming industry.
The following was the summary of the points made by various eminent panelists who joined the discussion:
1. Mr. Vidushpat Singhania, Prinicpal Associate of the law firm, Lakshmikumaran & Sridharan New Delhi, eminent sports and betting law expert, panelist for various TV shows and member of FICCI committee on legalising sports betting joined the discussion through video conference. Mr. Singhania briefly gave the legal and constitutional background regulating gambling and betting in India. He also apprised the students and panelists about the exemption given to 'games of skill' by legislations and by virtue of the 1968 K. Satyanarayana and 1996 KR Lakshmanan decisions of the Supreme Court. Mr. Singhania believed that various games such as poker, rummy and forms of sports betting could be included under the ambit of games of skill and would thus not be illegal as per current laws.
Mr. Singhania also spoke about the attempts made by FICCI to push for a legislation regulating sports betting.  The Indian gambling market is estimated to be worth around US $60 billion and the sports betting market is said to be worth around INR 300,000 crore claimed Mr. Singhania.
2. Mr. Albert Climent, entrepreneur and gaming consultant from Spain having extensive experience of the European gaming markets and part of the FICCI panel on legalising sports betting also joined the discussion via video conference from New Delhi.  Mr. Climent stated that as an observer of the global gaming industry, this was an interesting time for the Indian markets as there has been a lot of debate about legalising betting and gaming. He claimed that the current laws didn't say much on regulation of gambling. He hoped that the momentum and focus on the need for regulating gambling was increase and this opportunity to push for a comprehensive legislation should not be lost. He further added that there is a need for an authority to grant licenses for betting and gaming, regulate it through monitoring of betting patterns to reduce any chances of cheating and addiction.
3. Mr. Prabhat Kiran Mukherjea, eminent Indian poker player, lawyer and top debater of India stated that there is no major stakeholder in India who would benefit from gambling regulation as the current underground gambling markets are run by illegal elements. Further, he added that there is remarkable honesty in bookmakers clearing payments and losers accept their fate when they lose. He stated that many government and police officials are also involved in the underground gambling market and hence there has never been a serious effort to legalise this sector.
However, he added that corporations who want to start bookmaking outlets are most likely to benefit from such a move and claimed that there would be significant tax revenues to the government from such a move. However, he added that the parallel underground economy and betting through illegal channels would not entirely be eliminated due to large amounts of 'black money' in the market; and large-scale punters would not prefer wagering through legal channels. He also added that the large tax rate on gambling activities (30% Income Tax at present) would also deter many already placing bets through illegal channels to join the legal process.
On being asked about the problems of addiction and morality associated with gambling, Mr. Mukherjea claimed that there is addiction even in unregulated markets as 'a fool and his money are soon parted.' All the panelists endorsed this view and added that there are various avenues or schemes where ordinary person squanders his wealth even in an unregulated scenario. Hence, the problem of addiction is best dealt with by the family members and personal willpower rather than through law.
4. Dr. Lovely Dasgupta, Assistant Professor at NUJS and Sports Law expert opined that legalising of betting and other gaming activities should not be problematic per se as there is huge potential for revenues. However she added that the difference between games of skill and chance is irrelevant as both games should be regulated and taxed.
Dr. Dasgupta added that the important issue and reason why sports federations oppose the move to legalise sports betting is to prevent 'commodification and commercialisation of sports' and to maintain a healthy, fair and competitive spirit in sports. It is important to strike a balance between these aspects and decide the regulatory framework keeping in mind different arguments she added.
On the issue of the link between legalising sports betting and reduction of cheating in sport, Dr. Dasgupta added that the two were separate issues and a different law needs to deal with cheating in sport. She gave the example of Section 42 of the UK Gambling Act of 2005 which deals with cheating in gambling as also laws in USA and South Africa which dealt with protection of integrity of sports.  Dr. Dasgupta however added that legalising betting would not necessarily reduce fixing and other cheating in sport as greed among players and bookmakers/punters and mere enactment of laws in any sphere does not necessarily reduce criminal behaviour.
5. Mr. Bharat Agarwalla, poker enthusiast and founder of the popular poker tournament India Poker Series (IPS) endorsed the views of the other panelists but added that merely legalising sports betting will not stop the parallel economy and bookmaking activities through illegal channels. He added that those who wager large amounts of money have no incentive to switch to legitimate channels (though ordinary citizens who wager for recreational purposes may do so) as there is an irrational and hefty Income Tax rate of 30.90% on gambling winnings which make this activity unfeasible; and may even result in an absurd situation where a successful punter would make no net profit (or run into losses) due to hefty tax rates.
There was consensus amongst all the panelists that there should be a relook on the existing betting and gaming laws specially  with a comprehensive overhaul of other ancillary legislations dealing related to the subject such as tax laws, FEMA laws etc.
The panelists also agreed that legalising gambling may not entirely eliminate illegal betting using black money due to irrational tax laws and other practical impediments, though the revenue generated for the government through licensed gaming would not be insignificant. The panelists however discarded the social and moral arguments relating to addiction adding that people squander their wealth on irrational investments or absurd forms of wagering even today.
Further they added that there is an absurd situation today where licensed lotteries and bookmaking on horse-races is even permitted today without any concerns for addiction and hence it would not be appropriate for the state to use moral arguments to prohibit gambling, they added. The panelists also substantially agreed that legalising sports betting would not necessarily stop fixing as there are multiple reasons associated with fixing but appreciated the efforts taken by FICCI in taking the issue of reforms in this sector seriously.
The discussion has thrown new light on various aspects of the industry and has created awareness on various issues and needs of the industry for all the stakeholders.