FICCI organises two-day conference on regulating sports betting, top legal luminaries and gaming companies bat for gambling regulation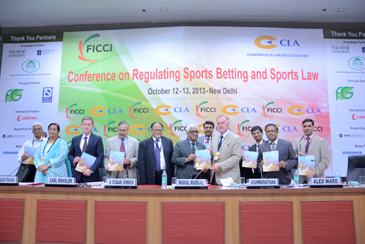 The Federation of Indian Chambers of Commerce and Industry (FICCI) organised a two-day conference on 'Regulating Sports Betting and Sports Law in India' on 12th and 13th October 2013 in New Delhi.  Though government representatives and invited Minister were conspicuous by their absence and did not want to take part in any debate on gambling regulation lest it hamper their electoral fortunes next year, the two-day discussion saw participation from various eminent jurists and professionals associated with the gaming industry in four different panels on different aspects concerning gaming, betting, lotteries as well as fixing and doping in sport.
Representatives from Indian companies such as Sugal and Damani, Future Gaming etc. as well as global gaming giants like Ladbrokes actively participated in the engaging discussions. The special guests for the conference Carl Rohsler, Partner Squire Sanders London; Justice (retd.) Mukul Mudgal, eminent jurist and former Chief Justice of Punjab and Haryana High Court; KTS Tulsi, Senior Advocate Supreme Court of India; Mohan Parasaran, Solicitor General of India; Sugal Chand Jain, Chariman Sugal and Damani Group of Companies and Michael O'Kane, Director Ladbrokes all batted for reforms in the existing betting and gambling laws calling for a more liberal, transparent and licensed regime for the gaming industry.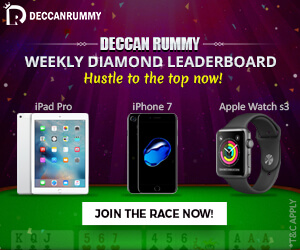 Though most of the eminent guests doubted that any regulation would be possible some time soon, Justice Mudgal proposed the setting up of a committee to analyse various aspects of the betting industry to enable the government take an informed call on the matter.
FICCI also released the second part of its Knowledge Paper titled 'Regulating Sports Betting in India- II' (the first part of the Paper was released last year).
Secretary General Dr. A Didar Singh and other FICCI officials said that they would continue arguing for liberalising the gambling sector while Soli Sorabjee one of the most eminent jurists of India lauded the effort of debating the pros and cons of gambling while stating that gambling is not at all an immoral activity.
Note: The press release and other documents are available on the website here.