Rahul Dravid, Ranjit Sinha urge government to legalise sports betting in conference endorsed by Prime Minister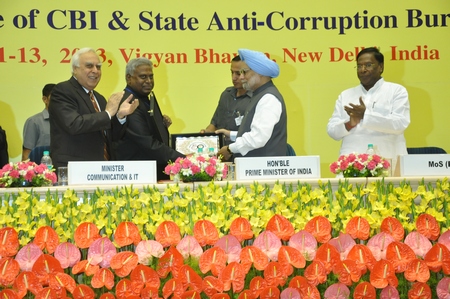 Top former cricketer Rahul Dravid and Ranjit Sinha Director of Central Bureau of Investigation (CBI), India's premier investigating agency,  asked the government to consider legalising sports betting to prevent corruption in sport and bring revenues by way of taxation.
In a panel discussion on legalising sports betting organised by CBI to celebrate their golden jubilee, Sinha and Dravid made the comments on the need to legalise sports betting in the country. The event was inaugurated by Prime Minister Dr. Manmohan Singh in the presence of Union Law Minister Kapil Sibal and Union Minister of State for the Prime Minister's office V Narayansamy.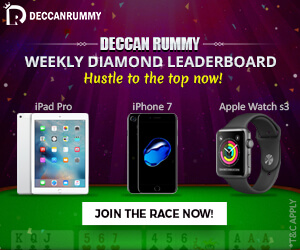 Speaking in a panel discussion on the  3-day 'International Conference on evolving common Strategies to Combat Corruption and Crime' Dravid commented,  "If law enforcement agencies feel it is right, betting in sports should be legalised…I believe that it is now time for legal reform and the turn of national and state legislature and the criminal law administration to intervene."

Ranjit Sinha also supported this view, "If we can have lottery in states, if we can have casinos at holiday resorts. If the government can declare schemes of voluntary disclosure for black money, so what's the harm in legalising betting.Besides you'll have enforcement agencies to look into it…"
However Sinha went a step further and made rather controversial and insenstive comments equating sports betting with rape, "Above all, do we have the enforcement agencies? If you can't enforce it, it is like you can't prevent rape, enjoy it. It is better to legalize it and earn some revenue rather than throwing up your hands…"
[Update: Sinha has expressed regret over his 'unintended and inadvertent' analogy comparing rape with sports betting as per media reports].
The comments of Sinha,the country's top investigator and Dravid, a widely respected cricketer whose IPL team faced fixing allegations  assume significance as the proposal for legalising was made in a government platform in a conference organised by the CBI. The conference has been endorsed and inaugurated by the Prime Minister of India and attended by top government officials. The government has definitely taken cognisance of these views but it remains to be seen whether there would be any concrete action based on these suggestions.
Interestingly, FICCI had organised a similar conference on legalising and regulating sports betting last month and had advocated legalising betting to earn revenue and prevent cheating. Law Minister Kapil Sibal, Rahul Dravid and Leader of Opposition in the Rajya Sabha Arun Jaitley were invited as speakers but they were unable to attend the conference due to other commitments.