Sri Lankan casinos advertise in Indian cricket match, face possible criminal liability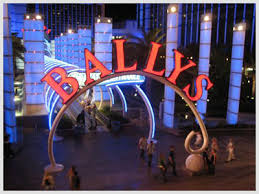 In what may be a first attempt by casinos to publicly run an advertisement campaign in India, two Sri Lankan casinos 'Ballys' and 'Marino' put up banners and hoardings in the Eden Gardens stadium at Kolkata during the ongoing India versus West Indies cricket test series.
As per media reports, this was the first time that any casinos had publicly advertised in cricket matches.  The move has sparked an outcry in the media about such blatant and immoral campaigns by casinos. Some advocates have opined that casino ads may not per se be illegal as the casinos have other entertainment facilities which may be promoted. The matter has become a minor controversy of sorts with Kolkata Police Commissioner SK Purakayastha stating that he would verify the matter before commenting on any action.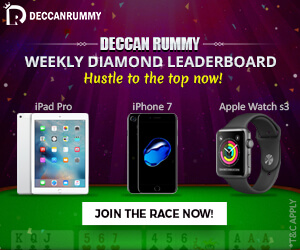 While it comes as no surprise that Sri Lankan casinos which have aggressively been targeting Indian tourists (with Australian billionaire James Packer now planning a US $ 400 million resort in the island nation) would attempt to promote their offerings through various medium in India, the ignorance of the police authorities and legal luminaries on gambling advertisements is surprising.
Eminent lawyers have opined that the mere advertisements of casinos would not be illegal as per Indian laws. However,as noted by us earlier, in states like West Bengal, Maharashtra, Karnataka, Goa and Gujarat there is a specific law against publishing any 'news or information' that aids or facilitates gambling.  Apart from this, there are guidelines issued by the Advertising Standards Council of India (ASCI) and other rules which prohibit immoral and indecent advertisements across India.
Specifically,  Section 11 of the West Bengal Gambling and Prize Competition Act, 1957 allows the police to arrest without warrant any person who prints, publishes, sells or distributes or in any manner circulates any newspaper, news-sheet or other document or any news or information with the intention of aiding or facilitating gambling.
The punishment for contravention of this Section is imprisonment up to one month and/or fine up to rupees two hundred.  It may be argued that the advertisements by the Sri Lankan casinos would fall foul of this Section due to the broad sweep of prohibition on any kind of information relating to gambling promotion. The dictionary meaning of the term 'casino' would also clearly imply that there was invitation to a gaming house which may have other incidental facilities.
Further, the fact that the advertisements were visible on television would also mean that there could be criminal liability in other states as well as action by Information & Broadcasting Ministry and voluntary advertising organisations.
However, the casino advertisers seem to have taken a calculated risk in aggressively marketing their products hoping that the seldom invoked law against gambling advertising would not be used. Even if this Section is invoked, the punishment is minimal and would not deter advertisers. In all probability, it seems that the casinos would be let off with only a reprimand.