Goa government confused about casino transfer policy; to notify complete casino regulations by March
The Goa government and opposition parties have been engaged in a major war of words over the state's casino policy for the past few months. In January 2014, Goa Chief Minister Manohar Parrikar  announced that the Goa Public Gambling (Amendment) Act of 2012 which barred entry of Goan residents into onshore and offshore casinos will be enforced from 1st March 2014 after rules and regulations regarding the same are notified. It was also announced that a Gaming Commission would be in place before 1st March to regulate onshore and offshore casinos.
Parrikar in a media statement said, "Casino rules will be finalised by Feb 28 after which Goans will be banned from entering casinos. Only tourists will be allowed." Parrikar added that powers and duties of the independent Gaming Commissioner would be decided after extensive research. He added that the Gaming Commission was expected to be in place by March 2014.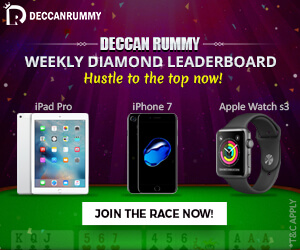 However despite this assurance, political parties and social organisations remain unsatisfied with the state's casino policy and claim that the government is going back on its anti-casino stand.  The latest controversy has arose from the government's decision that it could allow transfer of casino license to other entities based on certain contingencies but backtracked after opposition from Congress party, Aam Aadmi Party (AAP) and anti-casino NGO Aam Aurat Aamdi Against Gambling (AAAAG).  In a media interaction with journalists Parrikar did not clearly answer a question on the state's casino transfer policy stating, "I can't remember what new rules say…Whether there is a provision or not."
Interestingly, Section  13E of the amended Goa Public Gambling Act states that no person shall transfer a license obtained under provisions of the Act expect with prior permission of the state government on application and payment of prescribed fees. However the exact procedure on such transfer remains unclear and no guidelines have been framed on the issue.
It must be noted that once notified the Goa Gaming Commission would have wide-reaching powers to regulate all offshore and onshore casinos, issue tourist permits for entry to casinos, make rules for transfer of casino licenses and to make rules for conduct of games in casinos.
The exact nature and rules governing Goa's casino industry and appointment of a Gaming Commissioner is expected to be notified in the next couple of months after which there would be more clarity on the future direction of the gaming industry in the state.