Goa CM Parrikar modifies casino license and entry fee in annual budget; introduces casino transfer fee
Exclusive In developments that could adversely affect Goa's casino industry; Chief Minister Manohar Parrikar changed the annual recurring license fee structure for onshore and offshore casinos in the state's annual budget today. Now onshore casinos will have to pay accordingly to their area with a minimum fee of Rs. 2 crore per annum for a 100 square metre casino. Offshore casinos will have to pay according to the vessel capacity with a casino having capacity of up to 100 persons having to pay Rs. 6 crore per annum.  The license fees previously stood at Rs. 2.5 crore per annum for onshore casinos and Rs. 6.5 crore per annum for offshore ones irrespective of their size or capacity.
Apart from this change which hikes license fees for larger casinos, Parrikar also hiked the entry fee to casinos from Rs. 500/- per person per day to Rs. 700/- per person per day by amending the Goa Entertainment Tax Act, 1964.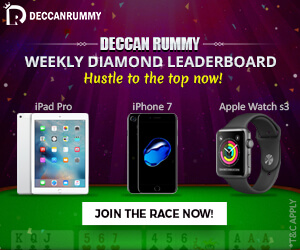 Simultaneously, Parrikar also clarified to the House that offshore casinos will have to leave River Mandovi by 2015 as per an undertaking given by them.  Parrikar was also quoted by news reports as saying  that he was not opposed to casinos existing in the Arabian Sea and also that he had no problems with onshore casinos operating in five star hotels in the state. Transfer of casino licenses has also been permitted at a fixed fee of Rs. 5 crores.
Parrikar had earlier also promised notification of an independent Gaming Commission and rules barring entry of citizens domiciled in Goa. The notification of these regulations are also expected within the next few days.
Relevant extracts of Parrikar's budget speech:
Casino fees
Speaker Sir, I propose to enhance the existing entry fee of Rs. 500/- charged under the Goa Entertainment Tax Act, 1964 to Rs. 700/- per person per day.
Sir, further, I propose to levy a fee of Rs. 5 crores for transfer of casino license. So also I propose to revise the annual recurring fee based on the area for land based casino and the capacity of passenger alongwith crew members of offshore casino. The details are provide in the Annexure- C.
Annexure – C
Annual Recurring fees for Casino
a)    Land based casino
| | |
| --- | --- |
| Area | Fees |
| Upto 100 sq. m. | Rs. 2.0 crores |
| Above 100 sq. m. upto 300 sq. m. | Rs. 2.5 crores |
| Above 300 sq. m. upto 500 sq. m. | Rs. 3.0 crores |
| Above 500 sq. m. | Rs. 4.0 crores |
b)    Off shore casino
| | |
| --- | --- |
| Capacity of passenger alongwith crew members | Fees |
| Upto 100 | Rs. 6.0 crores |
| Above 100 upto 200 | Rs. 6.5 crores |
| Above 200 upto 400 | Rs. 7.0 crores |
| Above 400 | Rs. 8.0 crores |