Sikkim online gaming, betting websites to go live very soon as government issues first regular license
Exclusive After five years of ambivalence, the Sikkim government has finally issued the first regular license for starting online gaming operations to a subsidiary of M/s. Future Gaming Solutions Private Limited headed by lottery king Santiago Martin.  Kapil Khanna, Chief Executive Officer (CEO) of Future Gaming confirmed to GLaws.in over phone that Future Gaming has recently been issued a regular gaming license by the Sikkim government. Khanna further added that Future Gaming has been the first Provisional License (PL) holder to be awarded a regular license. Khanna also said that Future Gaming would launch its operations in the state of Sikkim very soon, possibly in the next few days.
Initially it was perceived that online gaming services could be offered across India on the basis of Sikkim licenses and PL holders were waiting for clarifications from the Central government. However it is now understood that the Union Ministry of Home Affairs had issued a clarification to the Sikkim Finance department in April 2014 indicating that online gambling regulation also falls within the ambit of state legislatures under Entry 34 List II of Seventh Schedule (of the Constitution) as long as such gambling is restricted to the territorial boundaries of the state and online gambling services are not offered to other states/Union territories.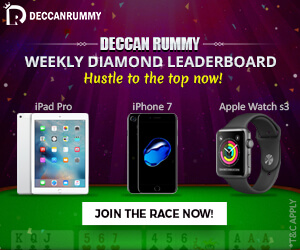 As per the conditions of the Sikkim Online Gaming (Regulation) Act, 2008 and rules/notifications thereunder, licensees would be able to offer games such as poker, baccarat, roulette, blackjack, sports betting etc. once the website goes live. It is understood that apart from Future Gaming, other PL holders are also in the process of acquiring a regular license and starting operations very soon.
It has to be noted that despite waiting for over five years for clarifications from the Central government, the Sikkim online gaming licenses have disappointed many in the gaming industry since online gaming and sports betting would have to be restricted only to the state of Sikkim (which has a tiny population and small gaming market). The possibility of offering gaming services in other states exists only if such states pass a similar law legalising online gambling or gives their consent to allowing Sikkim websites to operate within their territorial boundaries, which at present seems to be a tall order.
However, the launch of gaming websites in the state of Sikkim may prove to be an important first step in emboldening other states to pass similar legislations and may even require the Central government to step in. Inter-state pacts or agreements between the state of Sikkim and other states to offer online gaming services also cannot be ruled out.  The Indian online gaming situation now looks similar to gaming regulations in USA (where individual states are allowed to regulate online gaming within their territorial boundaries). Delaware was the first state in USA to legalise online gaming followed by Nevada and New Jersey (Delaware and Nevada have also signed an inter-state gaming pact).
In the gaming context, Sikkim seems to be the Delaware of India. Sikkim has been the first state to allow land-based casino and online lotteries and has been the most liberal in allowing almost all forms of gaming.  It remains to be seen how online gambling regulation in India will pan out post this experiment by the Sikkim government.