Singapore passes new law to prohibit offshore online gambling; scope for granting exemptions to charity operators
The Singapore Parliament passed a new legislation to regulate online gambling yesterday. Titled the Remote Gambling Act, 2014 the new law aims at prohibiting most forms of online gaming while leaving open a provision for licensing online gambling and wagering under strict terms and conditions.
The Remote Gambling Act makes gambling and wagering through all forms of communication such as internet, telephone, television, radio etc. illegal. The Act further makes it unlawful for players to participate in wagering activities on offshore gaming websites and imposes a penalty of up to Singapore $ 5,000 and/or imprisonment up to six months on those participating in unauthorised online gaming websites. The Act further imposes higher criminal sanctions on those operating online gaming websites with a Singapore link, agents encouraging betting/gaming on such websites, payment providers facilitating gaming payments and those encouraging underage and youth to gamble online.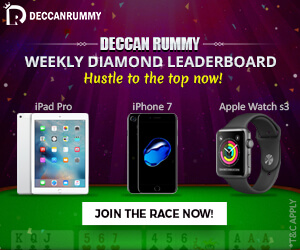 The comprehensive Act having 43 sections also allows the Singapore government to block access to gambling websites operating in contravention of provisions of the new law.  The only manner in which online gaming would be permitted in Singapore is through certificates of exemption granted by the government under Section 26 of the Act.
As per Section 26, the Singapore government has left open a window for allowing licensed online gaming operators to conduct its activities if its deemed fit in public interest and if the particular operator is a not-for-profit entity. In the Parliamentary debate before the passage of this Bill, many MPs raised several reservations about provisions in the Bill. While some criticised the new legislation for being one of the most restrictive in the world, those on the other end of the spectrum did not want even a clause to leave open a window for exemption of certain category of operators. Second Minister for Home S Iswaran however allayed fears of the Parliamentarians. In a statement made in the Parliament, he assured MPs that the new Act would not penalise freemium games that do not allow exchange of tokens/points for cash or prizes. He further added that certificate of exemptions would not be granted for poker or other casino games, though there is nothing in the new Act which stops the government from granting such exemptions.
Singapore currently allows various forms of betting and wagering. While casinos in the city state have been allowed for tourism purposes, state owned operator Singapore Pools operates lotteries and a variety of other bookmaking activities. It remains to be seen whether Singapore allows a state-run entity such as Singapore Pools to offer online betting and gaming services in future.