KTS Tulsi raises issue of sports betting legalisation in Parliament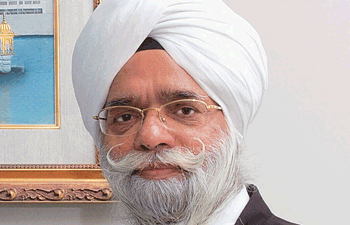 Senior Advocate and Nominated Member of Rajya Sabha KTS Tulsi raked up the issue of gambling legalisation in the Upper House of the Parliament on 1st December. Flagging a special mention to the Union Ministry of Home Affairs, Tulsi stated that legalising betting would generate large amounts of revenue, create more employment opportunities and reduce fixing in sports. Tulsi also noted that legalising gambling has raised employment for one lakh people in United Kingdom and traced the history of betting and cheating in sport, stating  that betting is an activity like drinking which is a human weakness and cannot be wished away. He added that revenue from gambling legalisation can be utilised for augmenting tourism and sports infrastructure.
Tulsi, an eminent jurist and noted criminal lawyer who was nominated as a Rajya Sabha member by the previous UPA government in February 2014 is an articulate supporter of legalising sports betting. In his keynote address at the 2013 FICCI conference on Regulating Sports Betting and Sports Law, Tulsi had raised the demand to legalise sports betting, noting that "the practice of betting is purely contractual in nature and betting should not be illegal only because it's immoral even though it is not violative of any person's rights."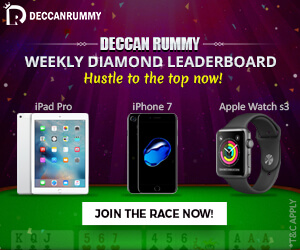 It remains to be seen whether the special mention would be taken seriously by the Union Home Ministry or other members of Parliament. It is unlikely that the issue of regulation of sports betting will be actively pursued by the Central government as the power to make laws on the subject traditionally lies with the state legislative assemblies. However, state legislatures may take cue from Tulsi's comments to seriously consider the proposal to legalise gambling and betting.
Full excerpt of Tulsi's special mention dated 1st December 2014
Member Name :-
Shri K.T.S. Tulsi
Subject :-

DEMAND FOR LEGALISING SPORTS BETTING IN THE COUNTRY
Ministry :-
HOME AFFAIRS
Reply :-

No Reply
SHRI K.T.S. TULSI (NOMINATED): Over the centuries, betting has been a common human behaviour like drinking. Number of references are available with regard to this human weakness in the world of sports.
Sports betting is the activity of predicting sports results. While a few States in the United States have made it illegal to operate a betting scheme, in Europe and United Kingdom it is not criminalized. In 1919, Chicago White Sox and Cincinnati Reds produced the biggest sports scandal, as a result of which 8 players of White Sox were banned for rest of their lives. Neither this nor the 1906 betting scandal in professional American football brought about a demise of big money in betting.
In fact, in 2008, in UK there was three billion pounds … (Interruptions)…??
The Hansie Cronje affair began in 1996 to throw a match during a test in Kanpur, in which Hansie Cronje was alleged to have been paid a total of 65,000 pounds.
Betting in cricket was first examined by Chandrachud Commission in 1997. Twenty seven players, administrators and journalist appeared before the Commission. Since the Commission did not have legal sanction for imposition of punishment, the matter just fizzled out.
I believe that the share-markets … (Interruptions)…
I want to assure this House that legalised betting in sports is not going to make us a nation of gamblers. The deep-rooted belief against gambling and social consequences have not been able to eliminate match fixing or spot fixing even when it is illegal. Cricket may be a gentlemen's game, but betting, which is already rampant, is not going to kill its spirit.
We need to consider legalised betting and let the country earn revenue from this human weakness. From the money earned from betting, we can augment infrastructure for other sports and tourist facilities.
Source: rajyasabha.nic.in