Sikkim government issues second 'go live' license to Maarm International, licensee to start operations by April
Exclusive Almost three months after the Sikkim government issued the first regular or 'go live' license to a subsidiary of Future Gaming, the Sikkim lottery department today issued a second regular license to M/s Maarm International Private Limited for a period of five years from 1st April 2015 to 31st March 2020.
The regular license has been issued on the same conditions that were imposed on Future Gaming earlier. The conditions include making the online sports betting/gaming facilities available only within the state of Sikkim through intranet connection, ensuring that online gaming activities do not traverse to other states/Union territories, onus on licensee to provide online facility/network to players etc. The license has been issued on payment of a consolidated fee of one crore rupees for a period of five years with an option to further renew the license for a period of five more years. It is understood that some other lottery operators and gaming companies are also in a contention to get a regular license and are in the process of completing necessary formalities.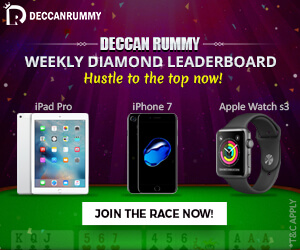 Manoj Sethi, Director of Maarm International said that he is extremely pleased that the Sikkim government has issued the 'go live' license to their company. Sethi added, "We are very happy that the Sikkim government has started the process of online gaming regulation. We have made all preparations and started building the necessary infrastructure as well as technical support. We hope to start operations within the state of Sikkim as soon as possible and definitely by April 2015. We are also in talks with the Central government and other state governments to ensure that online gaming is legalised in more states and Union territories."
Sethi also stated that his company would collaborate with Jalaram Group of Industries and its founder Mohan Ganatra and Golden Lotteries, which is an established lottery brand in Sikkim, to provide state of the art gaming facilities in Sikkim. Future Gaming CEO Kapil Khanna had earlier stated that his company was trying to start online operations at the earliest and would definitely aim to go liv by April. It is thus evident Sikkim residents will at least have an option of wagering on at least two legal online gaming websites by the time the new season of Indian Premier League (IPL) kicks off.