Alleged casino operator Naresh Malhotra refutes charges of running casino, disappearing and previous criminal background [Exclusive]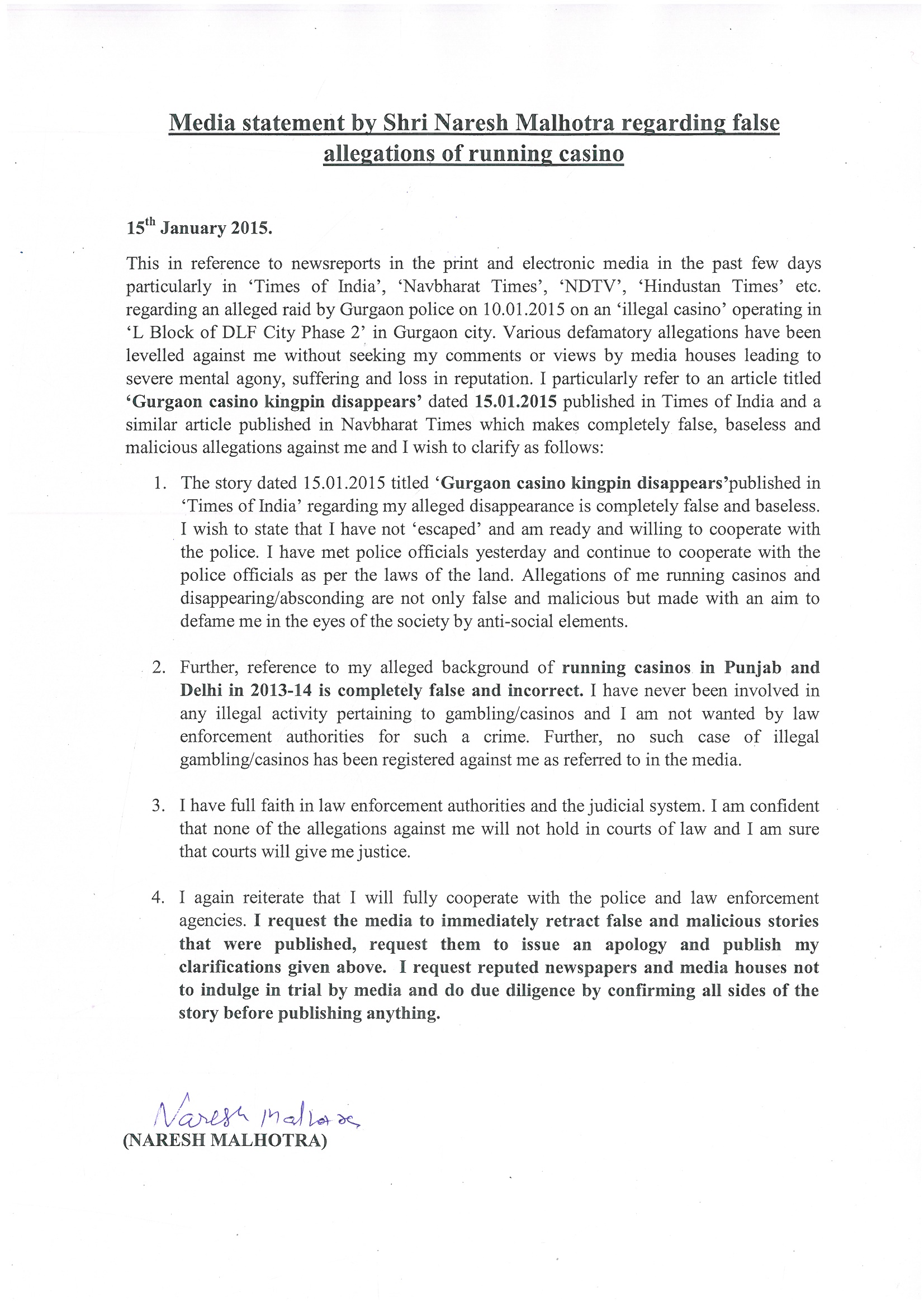 Exclusive Various media houses had given wide coverage to a raid by the Gurgaon police on the night of 10th/early morning of 11th January 2015 on a 'casino' operating in DLF City Phase 2 in Gurgaon where twenty lakh rupees were seized and forty three persons were arrested. A recent report in Times of India and Navbharat Times also referred to the fact that the prime accused in the case, Naresh Malhotra had disappeared from police radar. The articles also referred to the fact that previously, two gambling cases had been filed against Malhotra in Punjab and Haryana.
However in a media statement exclusively available with GLaws.in, Malhotra refutes charges of disappearing from police radar stating that the allegations of running away from the police or other law enforcement authorities are 'false, baseless and malicious.' Malhotra also stated that he is and will be fully cooperating with police authorities and has full faith in the judicial system. He further adds that he has already met police officials and was not running any illegal operations.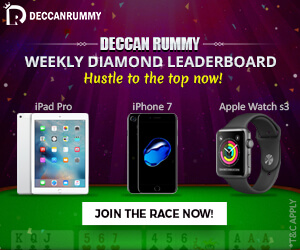 A copy of the FIR filed by the DLF Phase-II police station, exclusively accessed by GLaws.in also indicates that Malhotra has only been charged with Section 13 of the Public Gambling Act, 1867 (gaming in any public street, place or thoroughfare) and Section 61 of the Punjab Excise Act, 1914 (sale or possession of alcohol more than the quantity permissible), both the allegations which he vehemently refutes.
He has also strongly refuted stories in the media which state that gambling cases have been filed against him in Amritsar (Punjab) and Delhi stating that no case has been filed against him and he has never been involved in running any casinos. He further added that he has full faith in the judicial system and law enforcement agencies and he was sure that the allegations against him would not stand judicial scrutiny.
Malhotra requested media houses to retract false and malicious stories regarding his alleged disappearance and previous record of running casinos, suggesting that the press should exercise due diligence and avoid carrying out 'trial by media'.
Full text of Naresh Malhotra's media statement can be accessed here.