FICCI to organise a 'closed door' discussion session on sporting fraud and regulation of sports betting
After organising four conferences on regulating sports betting in the past couple of years, FICCI is set to organise a 'closed door' round table conference on 'Regulating Online Sports be Betting & Lottery' on 27th April 2015 in New Delhi.
The closed door discussion session is expected to see participation from gaming and lottery operators, bureaucrats, policy makers etc. As per a letter circulated by FICCI to bureaucrats and industry players, the round table session is being conducted 'to discuss various issues engulfing sports and create awareness on International trends in Sports Law, FICCI will be hosting the closed door Round Table on regulation & business of sports betting industry…'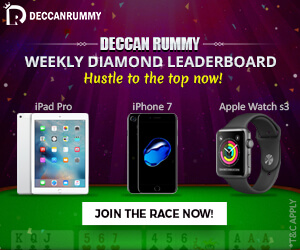 Vidushpat Singhania, sports lawyer and member of the FICCI sub-committee on regulating sports betting confirmed that the round table discussion would be happening as scheduled. He added that the session would discuss the Sporting Fraud Bill and ways to curb cheating in sport. The session is also likely to discuss the possibility of legalising sports betting as an effective method of curbing sporting fraud.