Police, ED investigate betting and lottery rackets, involvement of top politicians and bureaucrats suspected
This month has been an action-packed one for the Indian gaming industry with different state police agencies and the Enforcement Directorate (ED) probing two different and unconnected scams: the illegal cricket betting racket and the underground lottery trade. Raids have been conducted in various locations across the country from Jammu & Kashmir to Karnataka.
It all started with the ED raiding a Vadodara -based bookie in March for using offshore websites like betfair.com for money-laundering. The ED followed it up with a series of raids across Maharashtra, Gujarat, Rajasthan, Haryana, Delhi and Jammu & Kashmir this month. It now seems that the total quantum of the betting scam would be in excess of Rs. 4,000 crores. ED alleges that the money collected by the bookies is sent to Dawood Ibrahim, his brother Anees Ibrahim and underworld gangs through hawala channels, thus making this a national security issue.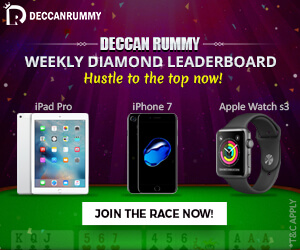 ED has summoned various prominent bookies including Mumbai-based Anil Jaisighani who is said to enjoy political patronage and has police security cover. It may be noted that ED probes contraventions under the Prevention of Money Laundering and Foreign Exchange Management (FEMA) Acts. Under the Money Laundering Act, assisting or using funds obtained through proceeds of certain types of criminal offences is illegal and a punishable offence. Under FEMA rules, remittance of funds abroad for the purpose of gaming, betting or hobbies is an offence.
However, a recent report in a Hindi daily claims that telephone recordings in possession with the ED have shown involvement of senior politicians and bureaucrats in the betting rackets which is controlled by Anees Ibrahim, brother of most-wanted gangster Dawood Ibrahim. The report further claims that diamonds and other precious stones are like 'circular trading' and the betting racket is not restricted to India but links of the bookies extend to Singapore, Sri Lanka, Thailand, Malaysia, UAE, UK, USA, Pakistan and other countries.
Meanwhile the Karnataka police claims to have unearthed a Rs. 100 crore lottery scam in the state with the arrest of lottery kingpin Pari Rajan and suspension of senior IPS officer Alok Kumar for his involvement in the scam. It is alleged that Rajan, a former lottery agent continued operating single digit lottery illegally after lotteries were banned by the state in 2007. Opposition has now demanded a CBI probe into the matter since the investigations have spread to other Southern states and the involvement of Coimbatore based lottery distributor Santiago Martin (who is already booked for a multi-crore lottery scam and is being probed by the CBI) is being alleged.
It seems that the serious of scams and problems relating to gambling and black money is only due to the hypocrisy of the political class. None of these investigations would have been necessary if betting and lottery was legal and if the trade was carried out in a legitimate fashion. In Karnataka, the racket was started by a former lottery agent who was deprived of his livelihood due to on lotteries. His trade flourished because of people's uncontrollable desire to gamble. Similarly, if betting was legal and legitimate operators were allowed, the probe into black money being chanelled abroad by bookies through hawala operators would not have been necessary.