Delhi district court says cricket betting is not illegal; path-breaking order may change the Indian gaming industry forever
The Delhi sessions court at Patiala House predictably discharged cricketer S Sreesanth and 35 others in what is popularly known as the IPL betting and fixing case. The court while passing the discharge order held that no case was made out under either the Maharashtra Control of Organised Crime Act, 1999 (MCOCA) or Section 420 (offence of cheating) of the Indian Penal Code.
However Additional Sessions Judge Neena Krishna Bansal while passing the discharge order in State v. Ashwani Aggarwal & Others also noted that there is no law against cricket betting in India and betting on cricket matches would constitute a game of mere skill as per Section 12 of the Public Gambling Act, 1867 (and corresponding state gaming legislations).  Judge Bansal quoted the landmark 1996 Supreme Court case, KR Lakshmanan v. State of Tamil Nadu (which held betting on horse races to be a game of skill) and other judgments pertaining to games of skill and held as follows: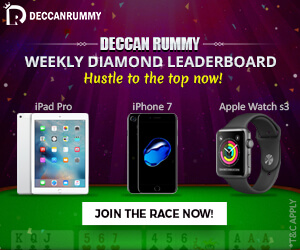 'Cricket as a game of skill requires hand -eye-coordination for throwing, catching and hitting. It requires speed, both during fielding chases and between the stumps. It requires stamina and brute strength to wallop boundaries. It requires microscopic levels of precision and mental alertness for batsmen to find gaps or for bowlers to produce variety of styles of deliveries' (medium pace, fast, inswing, outswing, offspin, legspin, googly). The sport requires strategic masterminds that can select the most efficient fielding positions for piling pressure on the batsmen. Based on above description, cricket cannot be described anything, but as a game of skill. The game of cricket, therefore, cannot be held as a game of chance, but is a game of skill which is exempted under Section 12 of Public Gambling Act, from the definition of Gambling. Therefore, even if it is accepted that there was rampant betting going on in the IPL6, but it is an activity excluded u/s 12 of Public Gambling Act, and is not an offence for which any of the accused can be held liable…'
The order of the Sessions Court is perhaps the first such order in the country which has held cricket betting to be a game of skill and could have wide ramifications for the gaming industry. Judge Bansal's order has given credence to Justice (retired) Mukul Mudgal's theory in his treatise Law & Sports in India: Developments, Issues and Challenges, where he has argued that sports betting could be considered a game of skill as per the Lakshmanan decision, since betting on the performance of a human requires the same (if not more) amount of skill than betting on the performance of an animal.
Although this decision of the Delhi court is the first judicial step in the direction of legalising sports betting in India, it has to be noted that this particular order will not have much significance as it was merely an order for discharging the accused and has no binding or precedential value. Additionally, none of the accused were charged under the Public Gambling Act and thus this was not the main issue in hand before the Court.
Further, the issue of whether games of skill can be played for stakes is already pending in the Supreme Court in Mahalakshmi Cultural Association, "rummy for stakes" matter and the issue of real money betting will only gain traction post a conclusive decision in that matter.  Again, the Delhi police has stated that they intend to appeal this order in the High Court. It remains to be seen whether they will challenge this aspect of the verdict and whether any applicant/intervener or discharged accused presses this point.
The decision of the learned judge (at least the betting and fixing aspect) can also be criticised on four major counts:
1.  Difference between playing a game of skill and wagering money on it
Judge Bansal seems to have confused and mixed three things: playing a game of skill, betting money by players involved in the game on their own abilities and betting or wagering by external third parties. The first aspect, i.e. playing a game of skill would definitely not be legal and it would be absurd to even think of a contrary proposition. The second activity, i.e. players betting money on their own skills could also be considered a game of skill.
However, it is very difficult to assume that betting by spectators or third parties on a cricket match in which their physical or mental prowess is not involved would be a game of skill within the ambit of the gaming legislations. Even in games like rummy or poker, it is only argued that players betting money on their own skills is exempted from the ambit of gambling legislations and not speculation on the outcome of the game by uninterested third parties.
2. Failure to consider different betting formats
There are various options offered by bookmakers for betting on cricket matches. 'Bhav' or odds are given on the occurrence of various events: for instance odds are given on which batsman will score the highest runs in the match, who will win the toss or bat first, how much will a particular team score in a session (a session may comprise of a certain number of overs in a match depending on the format of the game), predicting the overall winner etc. Even for the sake of argument if it is assumed that some of these bets constitute a game of skill, it is impossible to conceive that all betting activities are a game of skill. For instance, bets on who will bat first or how much will a player score in a single over can never be considered to be a game of skill. Therefore a blanket assertion that any betting on cricket requires skill is simply not tenable.
3. Failure to distinguish the peculiar facts of the Lakshmanan case
Yes, the Supreme Court in KR Lakshmanan ruled that betting on horse races was a game of skill. However, the other facts and circumstances surrounding the matter also ought to be considered.  The case was considering the general activity of betting in race course premises. There are specific statutes in several states that allow betting on horse races with licensed bookmakers and within the race course premises. It was this background and the fact that betting would probably be done by horse owners or those connected with playing the sport which may have prompted the Supreme Court to give the Lakshmanan judgment.
4. Failure to consider provisions of Delhi Police Act while charging the cricketers with cheating
Section 108 (1) of the Delhi Police Act, 1978 provides for punishment for cheating in games as follows:
Cheating at games and gambling in street

(1) Whoever by any fraud or unlawful device or malpractice in playing at or with cards, dice or other game or in taking part in the stakes or wagers, or in betting on the sides or hands of the players. or in wagering on the event of any garnet sports, pastime or exercise, wins from any other person, for himself or any other or others, any sum of money or valuable thing, shall be deemed to have committed the offence of cheating within the meaning of Sec. 415 of the Indian Penal Code (45 of 1860), and be liable to punishment accordingly.
Surprisingly however, nowhere  in the order has it been indicated that  the cricketers or other accused have been charged with this section. All accused have only been charged under Section 420 of the IPC. It is however abundantly clear that had the accused been charged under Section 420 of IPC coupled with Section 108(1) of the Delhi Police Act, framing of charges and trial could have proceeded further.  The failure to add the charge of Section 108 of the Delhi Police Act seems to be a glaring error on the part of the police, prosecution and trial court.