Delta Corp announces its new onshore casino in Goa, no word on Daman operations yet
Delta Corp, Goa's largest casino company announced that it had obtained a license to operate an onshore casino in its resort 'Deltin Suites' in Nerul, Goa.  In its filing to the stock exchanges yesterday, the company stated that it will offer various games such as blackjack, baccarat and roulette in the five-star resort to offer a complete entertainment package to its guests.
Currently, Delta Corp operates two onshore casinos- Deltin Jaqk and Deltin Royale while a third one is undergoing renovation. Apart from the casinos run by Delta Corp there are two other offshore casinos operated by Pride Group that offering live games and around nine onshore casinos in five-star hotels offering electronic games. The current license granted to Deltin Suites will take the number of operational onshore casinos in double digits.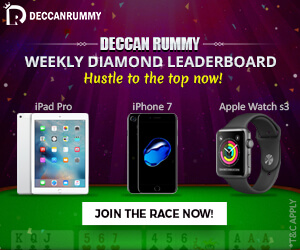 Delta Corp has however not given any information on whether or not its resort in Daman is likely to start operations anytime soon. It may be noted that the company has time and again announced that it was planning to start casino operations in the union territory very soon, but has not given any information to its investors about the progress made in obtaining regulatory clearances. In March last year, they started the Daman Deltin Resort with all other facilities except the casino.
Since then, company officials have declined to comment on the expected timelines for launch of casino operations in the resort or the exact difficulties faced by them. However, it is believed that the company has faced difficulties in obtaining the necessary regulatory clearances and licenses for commencing casino activities in the union territory.