Karnataka exploring the option of allowing offshore casinos
A recent report in The Times of India indicates that the Congress-led Karnataka government may be amenable to allowing offshore casinos in the state's territorial waters to compete with Goa's tourism industry. According to unnamed sources quoted by news reports, the Karnataka government is exploring two options to allow offshore casinos: the first option is to have a 3 day-4 night cruise ship from Mangaluru to different parts of the state. The second option is to allow casino vessels to be permanently stationed on the coast of either Karwar Belekeri, Tadri, Malpe, Old and New Mangaluru ports in the state.
On the record however, Principal Secretary (Tourism), Pradeep Singh Kharola is said to have denied any plan to permit casinos. However other sources suggest that the casino plan could be mooted during the Invest Karnataka 2016 event that the state government is slated to organise in February next year.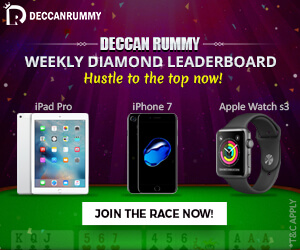 Karnataka joins a long list of states that are or have toyed with the idea of allowing casinos. Andhra Pradesh is said to be mulling a proposal to permit offshore casinos near Visakhapatnam city. States like Punjab, Haryana, Jammu & Kashmir, Odisha, Meghalaya etc. have also mulled over the idea but most of the proposals were shelved due to socio-political concerns. Maharashtra had passed a legislation allowing casinos way back in 1976, under the stewardship of Congress Chief Minister Shankarrao Chavan, but the law has not been implemented yet. The Bombay High Court has given the current government time till March 2016 to decide on the implementation of the law.
Karnataka Home Minister KJ George had made a statement in the legislative assembly in July this year indicating that a strong law to curb the menace of betting would be introduced. Interestingly however, George has been removed as the Home Minister recently and Dr. G Parameshwara has been given charge of the Home Department.
The term of the current Chief Minister Siddaramaiah is till 2018, leaving plenty of time to implement the casino proposal, if he desires to do so. It may be noted that legislation allowing casinos both in Goa as well as Maharashtra was passed by Chief Ministers belonging to the Congress party. As of now, there are more than half a dozen poker clubs operating in Bengaluru by virtue of a Karnataka High Court order directing the police not to interfere in the activities of poker clubs.