Will Bihar restart lotteries to offset liquor revenue loss?
Newly re-elected Chief Minister of Bihar, Nitish Kumar recently announced a complete ban on sale of all alcoholic beverages in the state of Bihar starting 1st April 2016, making good one of the promises he had made before a bitterly contested election campaign earlier this year. While the move has been hailed by social activists and woman self help groups as one that will reduce health problems and plaguing alcohol addiction in one of India's most populous and backward states, economists and bureaucrats term the move as illogical as it would dry up one of the state's most important source of revenue.
It is estimated that the state government would loose over Rs. 4,000 crores annually from the ban on sale of alcohol. Of course, experience from booze-bans imposed by states like Andhra Pradesh, Haryana, Gujarat, Mizoram and Manipur show that prohibition is never successful and apart from causing a stress on the exchequer, it only increases bootlegging, criminal activities and health hazards due to sale of illicit liquor. However, since Nitish Kumar appears to be firm on going ahead with prohibition, he would have to look at other avenues of filling up the state exchequer, failing which there would be no funds to fulfill his other promises of building roads, schools, hospitals and other infrastructure facilities.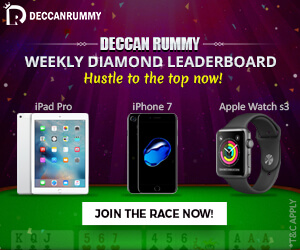 And Nitish has limited alternatives to fill-up the state's coffers. One feasible and immediate option before the Chief Minister however is for the state to start lottery schemes to bridge the fiscal deficit. Two other states that have imposed prohibition, Nagaland and Kerala (Kerala has announced phasing-out of most forms of alcohol starting this year), rake up huge amounts of revenues from lottery sales. The turnover from sale of Kerala lotteries is expected to cross Rs. 6,000 crores this year (with the profit or net revenues for the state at least expected to be in the range of Rs. 500 crores), while a small state like Nagaland also easily earns Rs. 15-20 crores every year.
Bihar can easily cover up a portion of its loss due to prohibition by restarting a few lottery schemes, which have been banned in the state since 1993. Further, to prevent addiction and craving for lotteries, the government can decide the number of schemes to be run and the purpose of such schemes. This is statutorily governed by a central legislation, the Lotteries (Regulation) Act, 1998 which stipulates that a lottery scheme has to be run for a specific socio-economic purpose and no such scheme can have more than one draw per week (a state can run multiple lottery schemes not exceeding 24 per week).  The state government can also consider allowing other forms of betting and gaming as also consider taxing and regulating online gaming and skill games to offset the revenue loss caused due to the liquor ban.  Ultimately however the decision lies with Nitish Kumar on whether he prefers pragmatism or bankruptcy.