Goa govt reveals 13 casino licenses in response to RTI query, says gaming commission rules being finalised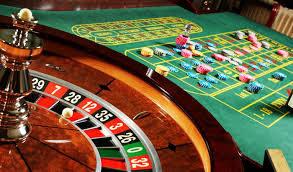 Exclusive In response to a Right to Information (RTI) query filed by Jay Sayta, the founder of this website, the Goa department has disclosed that a total of 13 licensed casinos are currently operational in the state (as per the table below). Four offshore licenses and nine onshore licenses have been granted by the state government with most of the licenses having a five year validity. The license of the casino at Bogmalo Resort seems to have expired on 16th August 2015 and the license has not been renewed as per the records.
Goa Home Department Under-Secretary Neetal Amonkar has also confirmed that rules for appointment of a gaming commission and barring of locals into casinos are being framed and 'will  be notified for implementation once finalized', without giving any timelines by which the process is expected to be completed.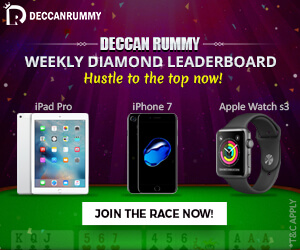 Amonkar in the RTI response also added that there is no information pertaining to any proposal to regulate online gambling or games of skill available with the state government. The government RTI response also indicated that investigation against some casinos for irregularities may be pending. The government also noted that shifting the offshore casinos out of River Mandovi is the decision of the Goa cabinet which will be implemented unless rescinded or altered by the cabinet.
| | | | | |
| --- | --- | --- | --- | --- |
| Sr No. | Name of licensee | Name of vessel/hotel | Type of casino | Date of expiry of license |
| 1 | Goa Coastal Resorts and Recreation Pvt. Ltd. (Pride group) | MV Pride of Goa | Offshore | 12/09/2018 |
| 2 | Victor Hotels and Motels Ltd. (Delta Corp group) | MV Horeshoe Casino | Offshore | 28/08/2018 |
| 3 | VM Salgaonkar & Brother Pvt. Ltd. (later transferred to Golden Peace Infrastructure Pvt. Ltd.) (Pride Group) | MV Boa Sorte | Offshore | 03/12/2018 |
| 4 | Highstreet Cruises and Entertainment Pvt. Ltd. (Delta Corp Group) | MV Casino Royale | Offshore | 23/10/2018 |
| 5 | M/s. Vision Enterprises | The Crown, Goa | Onshore (20 machines) | 04/04/2016 |
| 6 | Raffles Square Development Pvt. Ltd. | The 'O' Star Hotel | Onshore (20 machines) | 14/04/2016 |
| 7 | Britto Entertainment Amusements Pvt. Ltd. | Vainguinim Valley Resort | Onshore | 09/03/2018 |
| 8 | Golden Peace Infrastructure Pvt. Ltd.) (Pride Group) | Neo Majestic | Onshore | 25/06/2018 |
| 9 | Fomento Resorts and Hotels Ltd. | Cidade De Goa | Onshore | 03/08/2019 |
| 10 | Silver Springs Pleasure Resorts Pvt. Ltd. | The Zuri Whitesands Goa | Onshore | 27/01/2019 |
| 11 | La Calypso Hotels Pvt. Ltd. | La Calypso Hotel | Onshore | 27/11/2018 |
| 12 | VM Salgaonkar & Brother Pvt. Ltd. | Goa Mariott Resort | Onshore | 30/10/2018 |
| 13 | Delta Corp Ltd. | Deltin Suites | Onshore | 30/11/2020 |