Feature: PSL CEO Pranav Bagai discusses the league's second season and past experiences in the poker industry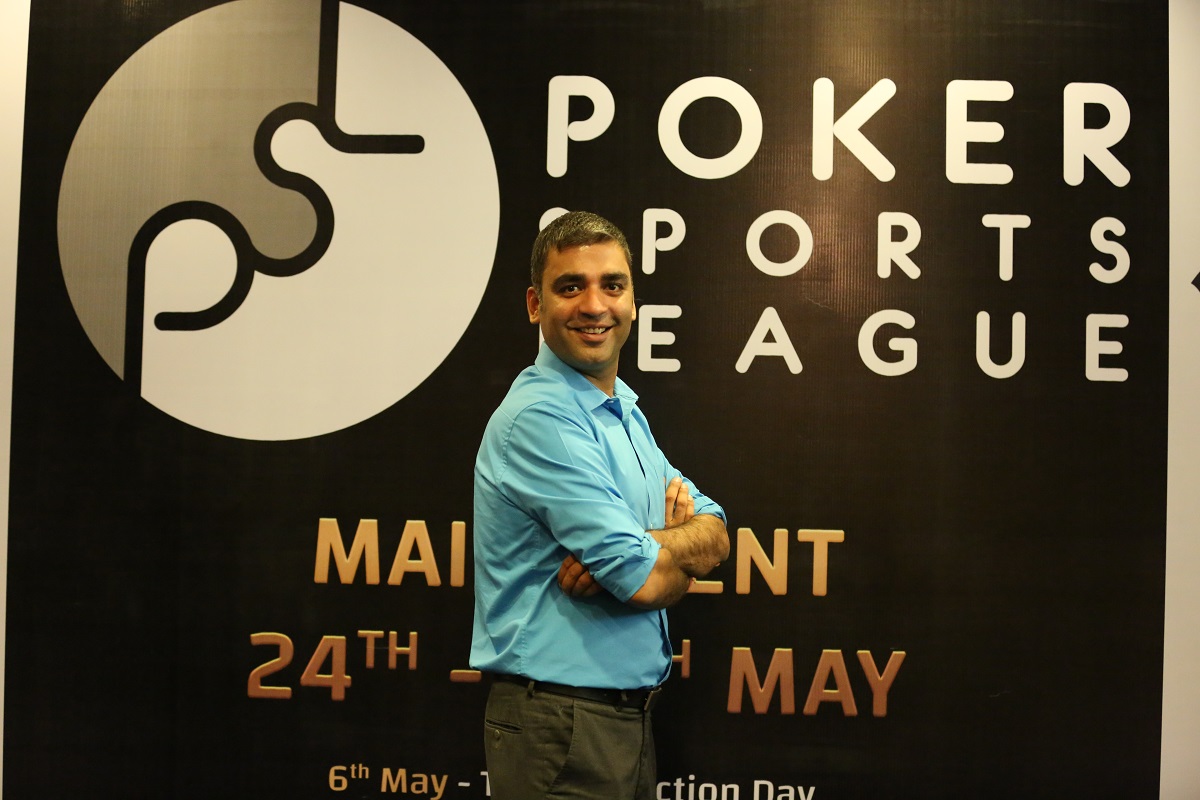 Amit Burman and Adda52 promoted Poker Sports League (PSL) has recently announced the launch of the second season of PSL- after a successful inaugural edition this year. The league will have twelve city based franchisees competing for a total prize pool of Rs. 3.60 crores over the next six or seven months.
PSL has announced that ten team owners have already signed up for the second edition of the league while a bidding process will be conducted to select the remaining two team owners. Each franchisee will be paying an annual franchisee fee of Rs. 57.50 lakhs (which will be increased every subsequent year). The team owners have agreed to continue their association with PSL for the next eight years and have agreed to spend Rs. 150 crores in total.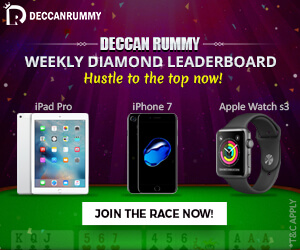 In this exclusive interview, PSL CEO Pranav Bagai, one of the early proponents of poker in India, discusses his experiences in starting various poker-related businesses, the evolution of PSL, expectations from the new league and the format and structure of Season 2 of PSL:
Q. You have been very active in the Indian poker circuit for at least the last decade. How did you get introduced to poker and think about starting a poker business?
Pranav Bagai (PB): I have always liked cards and played flash during Diwali since I was much younger. I learnt to play poker on one of the first active poker tables in Delhi – back in 2006. (Un)fortunately, I learnt from the then "sharks" like Madhav Gupta (Pride Group/Baadshah Gaming) and Vikram Randhawa. Before I knew it, I was hooked on to this beautiful sport.
On my way back from a poker session, it suddenly hit me that I want to be involved in the business side of poker. It was 6 am on Chhoti Diwali. I went to my best friends' house – Ridhish Talwar and almost broke his door down with excitement. Within a month of this day, Ridhish and I co-founded "The Shark". He is still involved as a silent partner in all my poker ventures.
Q. Before starting PSL, you have been associated with other poker businesses such as Card Player India, The Shark and Indian Poker League (IPL). Can you tell us a little bit about your poker ventures before PSL?
PB: We started with "The Shark" – a company involved in supplying customised poker products in India. From there, we went on to host tournaments like the "India Poker Open" and "Poker Dream Challenge". Post the success of these standalone tournaments we launched "IPL – India Poker Legend" which was the only high roller tournament series in India. We ran it for 3-4 years successfully.
While India Poker Legend was going on, we tied up with Card Player and Dhaval Mudgal (who is now the mentor of PSL team Goan Nuts) was appointed the Chief Editor of the magazine. We also ran some free tournaments in Delhi called "Sunday Poker Fest", which were super well received. The turning point in our poker journey was when Adda52 launched in India. I got connected with Anuj Gupta (Founder of Adda52) and we became Adda52's first affiliate.
We were affiliates and consultants to Adda52 for many specific projects over the course of 4-5 years. Regarding PSL – Amit Burman (Entrepreneur and Vice Chairman of Dabur Group) contacted Ridhish and me to design a league to promote the mind sport of poker in India. We worked on the project for a few months and made the business plan, but didn't have the bandwidth to begin executing it.
And it would have remained just that – a business plan – unless Anuj had not stepped in. He is the one who believed that I have the ability to be the CEO of this league and helped make this PSL dream a reality. He spends countless hours mentoring me and helping me realise the full potential of PSL.
Q. Season 1 of PSL ended in May 2017. How was the response to the first year, what were the key takeaways for you and what are the things that you would be changing in the next season?
PB: Season 1 was a great learning experience. It was a proof of concept year – all our agreements – with team owners, sponsors etc. were only for one season. The structure of PSL had to be tested to see whether we could convert an individual sport into a team sport. I think we did that – beautifully. We got 20,000 qualifier participation from across India and we had players represented from 11 countries worldwide. Although our production quality wasn't good, we managed to get 4.1 million views on FB live. Overall, it was a great learning experience and a stepping stone for the future seasons of PSL.
Q. Recently, PSL announced that the qualifiers of Season 2 would be starting very soon. Please tell us all about Season 2.
PB: PSL for the second season will have a prize pool of 3.6 crores. While there is only a marginal increase in prizepool, there is an exponential increase in players' remuneration and incentive to perform well during PSL. On an average – the mentors, pros and qualifiers are getting a 400 percent increase in their base remunerations for being drafted into the teams – compared to season 1.
Last year we had 9 players per team, out of which 4 qualified through free online and free live qualifiers. This year 5 players will have a chance to make it to each team through qualifiers. Thats 60 amateur players from across India who will get a chance to represent their states for PSL finals. Qualifiers will start in the third week of December and there will be 72 live and 72 online free events.
Q. Out of the 12 franchisees that were part of Season 1, how many are continuing this year? Are there any changes in the franchisees or cities?
PB: We have announced ten teams and are opening up two teams for bidding. We realise that there is a high demand for teams and we want to give poker lovers and corporates across India a chance to be a part of this fantastic growth story. This year, we will not have a Hyderabad Team and will open a new state instead.
Q. One key question that people raise is about whether poker is a 'watchable' sport and whether it can keep the viewers engaged. Do you think a poker league would attract a critical mass of dedicated fans required for a league to generate viewership?
PB: Poker is at a nascent stage in India. We are just starting to scratch the tip of the iceberg. Considering poker is a card game and Indians love cards, we believe that the viewership in India will increase manifold from our first season viewership of 4.1 million of FB live. The main challenge is to make the "show" interesting and engaging to viewers. We are working on producing a world class show for Season 2.
Q. You have in the past stated that PSL will aim to televise the league this season. Can you share details about the platforms on which PSL would be broadcast? Have you signed any agreement with a television company so far?
PB: We are currently in the process of finalising our TV deal. We are in talks with multiple channels for broadcasting PSL, will share more details once we finalize the channel. Apart from TV, we are also speaking to multiple Over-the-top (OTT) platforms for live streaming the event.
Q. A large number of youth continue to get attracted to the game of poker and online websites as well as card rooms are growing rapidly. However, there continue to be doubts regarding real money poker games. There are legal battles going on and uncertainty surrounding whether poker is a game of skill or chance. What is your take on the 'skill v. chance' debate and the litigation about the legality of poker?
PB: The PSL structure has been designed in a way to prove that poker is a game of skill. For instance, poker players who want to make it to the "Online Draft" need to play 24 out of 72 deep stack online events and perform well across all the events to stand a chance. We are eliminating the factor of luck, based on the design of PSL.
In any case, all our events are free entry – we don't have permission problems anywhere since there is no betting/wagering happening in our qualifiers.
Q. After PSL, there were two other poker leagues announced, Match IPL and GPL India. Although poker is at a nascent stage in India, there are three leagues already. Do you think there is enough space for three different poker leagues? What is your opinion of the other two leagues?
PB: Anything that is good for poker in India is great for Poker Sports League. We are glad that other companies are trying to launch leagues in India, it will help with growing the poker eco-system. That being said – the reach, scope and vision of PSL cannot be compared in the poker industry – we are a league apart (pun intended)
Q. Finally, your parting words on how you see the poker industry heading in the next few years.
PB: As I said before, we are just starting to scratch the surface of the poker iceberg in India. The next few years will be a very exciting phase for poker in India.