Presenting Rs. 3 lakh GTD freeroll tournament from PokerLion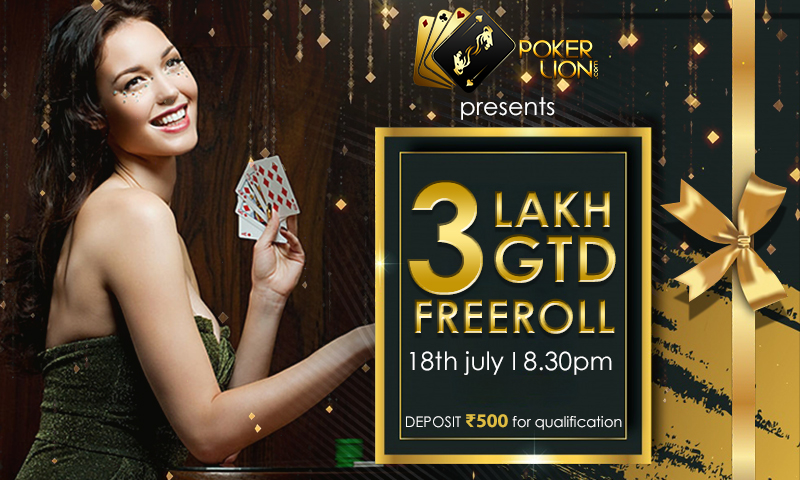 The finals of  the FIFA World Cup Russia 2018 is on Sunday, 15th July. And we know that millions of football ardent fans in India will be have a mixed feeling after its end. If you want to keep swaying in the World Cup feeling, the excitement is still on from PokerLion's end, as the final round of 'Football Fever Freeroll Tournament' series is still left to play on PokerLion.
Yes, the date is 18th July when thousands of poker fans will clash with each other on PokerLion tables for winning the Prizepool of Rs. 3 lakhs (GTD).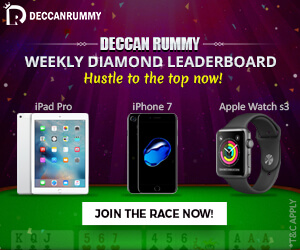 Rs. 3 lakh GTD Football Fever Freeroll Tournament is open for all poker players.  You just have to enrol by depositing Rs. 500 to get your registration for the tournament done.
The registration for this 3 LAC GTD Football Fever Freeroll Tournament has already been started and the qualifying period for the tournament is from 9th July (00:00 IST) and the last date of registering is 15th July (23:59 IST).
Isn't this Rs. 3 lakh GTD Football Fever Freeroll Tournament a treat after the end of FIFA World Cup? Now skewer your opponents in this tournament. Book the dates, enroll, get your table and win big at India's best poker online site. See you soon at the tables!
Disclaimer: This article is a sponsored post and does not necessarily reflect the views or opinions of the authors of this website. Readers may treat this as an advertorial.