Online poker site PokerLion launches Diwali dhamaka offer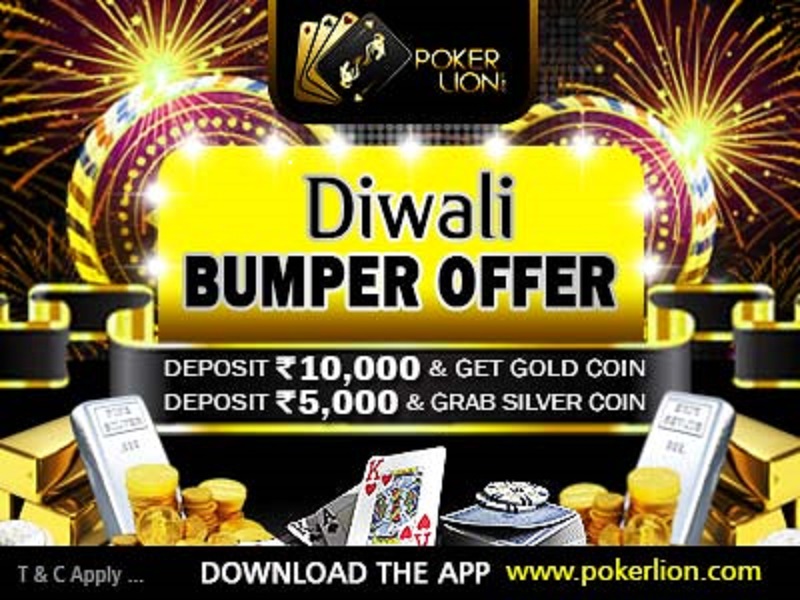 Along with patakas/ firecrackers and puja/ religious ceremonies, there's one more thing that Diwali revellers dig big time: online poker.
As Diwali is just around the corner, it is time to head to PokerLion and bring Goddess Lakshmi to home by winning gold and silver coins!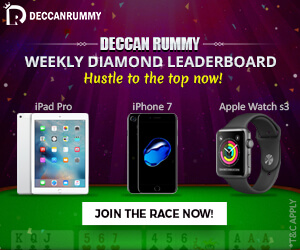 PokerLion is back again with a plethora of poker promotions for online poker enthusiasts. Diwali with good luck and wealth comes once a year, and not until you play on PokerLion, the festival of lights and luck is complete.
In the month of November Goddess Lakshmi will be coming to shower gold and silver coins to the users of PokerLion, with a bit of added Diwali blessing. So, November is surely going to be a festive month at PokerLion as the poker site is offering its players a chance to win gold and silver coins on cash games.
The offer will start with you depositing Rs. 10,000 or Rs. 5,000 and playing a raked hand every day for the next 30 days. In this new offer, the users maintaining Rs. 10,000 or Rs. 5,000 as minimum balance in their PokerLion account and playing one raked hand will get a gold and silver coin respectively at the end of the time period. So, whenever your Night Party or Diwali Party gets over, just make way to PokerLion.com and play to get hold of this unique offer this month.
If that's not enough of the poker action, poker players can also multiply their Diwali earnings by participating in various Freeroll Tournament offering higher prizepool. So, all the registered players – new and existing – of PokerLion.com need to buckle up and play poker online every day to win gold and silver coins and make their festival month ever more blessed.
Join this big Diwali offer on Pokerlion.com and bring home a heap of fortune in form of gold and silver coin!
Disclaimer: This article is a sponsored post and does not necessarily reflect the views or opinions of the authors of this website. Readers may treat this as an advertorial.