Columns of the World's leading Gambling Lawyer-For GLaws readers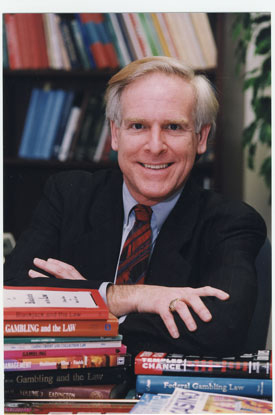 Professor I. Nelson Rose is recognized as one of the world's leading experts on gambling laws. He has published more than 1,500 works on gambling and related issues. His works are often cited in U.S. courts and he has testified as an expert in various Common Law countries. His book titled "Gambling and the Law" is considered to be the best treatise on gambling laws so far.
Professor Rose's website Gambling and the Law contains some of his articles and columns and is a must read for any reader interested in knowing about the happenings of the gaming industry. Professor Rose's profile on Wikipedia can be accessed here.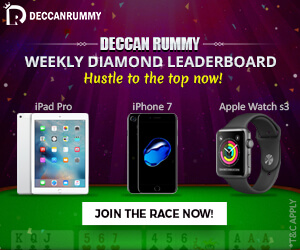 Professor Rose has been kind enough to allow his articles to be published on our website. I am reproducing his article titled 'Gaming Education in Asia' where he speaks about the development of gaming law as a branch of law and predicts Asia to be 'one of the fastest growing gaming markets in the world.' While the article speaks of the gaming centers in Macao, Singapore and Japan; his insights would be relevant to India where casinos have been running successfully in Goa and Sikkim.
Gaming Education in Asia
Should the government on Taiwan follow the integrated resorts model of Singapore, or the casinos first, everything else second model of Macau? And should it depend primarily on patrons from Mainland China, or attempt to attract more local players, say, by building a tunnel from Penghu to Formosa?
As for Singapore — will the S$100 per day fee for residents work to help compulsive gamblers? Or will it hurt the casinos, the way restrictions on locals have left so many casinos in South Korea struggling?
When is Japan going to legalize casinos, and what will it do with its enormous grey-market pachinko industry? Will the plans for massive expansions in the Philippines and Vietnam succeed? Will Thailand be the next to legalize casinos?
And what about China itself, where the Peoples Republic of China has now experimented not only with Macau, but also with video lottery terminals and betting on horseracing?
All of these Asian gaming issues have one thing in common: They are all actually being studied in Asia, in respected universities.
But the movement to bring gaming into academia is still in its early stages, and not only in Asia.
Professor William R. Eadington of the University of Nevada, Reno, deserves the credit for the breakthrough treatment of legal gambling as a respectable area for study. He created the 1st International Conference on Gambling & Risk Taking in 1974, "as a venue for the presentation of academic research on gambling issues." Fifteen years later, he founded the Institute for the Study of Gambling and Commercial Gaming, which he correctly describes as "the first academically oriented program of its kind."
Ten years later, I began teaching the first law school class on Gaming Law. Today, there are two rival organizations of gaming lawyers, the International Association of Gaming Advisors and the International Masters of Gaming Law, and an International Association of Gaming Regulators.
But in the early days, gaming as an area of serious study met resistance, even in Nevada. In Fall 1993 and Spring 1994, I was the first Visiting Scholar at the Institute in Reno. I taught Gaming Law to undergraduates, graduates, practitioners and regulators; at the time, it was the only Gaming Law class taught in the entire state of Nevada.
Today, the University of Nevada, Las Vegas, has its own Center of Gaming Research, headed by noted researcher and librarian David G. Schwartz; the William S. Boyd School of Law; and an International Gaming Institute. The late Shannon Bybee, one of my co-authors on the first Gaming Law casebook, was director of the Gaming Institute. He was followed by Patricia Becker, who also was an outstanding casino executive, regulator and gaming lawyer.
And on August 2, 2006, the university opened its first international campus, UNLV Singapore Harrah Hotel College. The Singapore campus now offers an Executive Masters Degree in Hospitality Administration and a Bachelor of Science Degree in Hotel Administration.
But Singapore was not the first Asian country to see an academic program related to gambling.
The University of Macau inaugurated the groundbreaking Institute for the Study of Commercial Gaming (ISCG) in 2003. The University even recruited an expert poker player as the ISCG's first director, Canadian professor Jason Z. Gao.
As a coincidence, I was teaching International Gaming Law to both American and Chinese law students at Sun Yat-Sen University in Zhuhai, just across the border from Macau, in June 2004. This gave me the chance to present a guest lecture at the University and for my students and me to tour the newly opened and fantastically successful Sands.
The ISCG's current director, Dr. Davis K.C. Fong, described the "three levels of training program in our center:" Up to this moment, we have conducted 3 batches (150 students total) of Diploma in Casino Management (one-year). All of them are part-time students and 95% of them are working at different casinos in Macau. In 2008 the ISCG set up the first Executive Development Program (we call it GAME), which aims to train middle- to high-level casino employees. Beside this, we have conducted several training programs or seminars (tailor-made) for different interested parties from Singapore, South Korea, Taiwan, Europe, Japan, Hong Kong, and the U.S.
According to Prof. Ricardo C.S. Siu, Gaming Management Program Coordinator, the University of Macau's Faculty of Business Administration has reacted to the explosion of interest in integrated resorts by revising the program "into a new B.Sc. in Gaming and Hospitality, to be effective from Fall 2009." Around 40 students will be provided common knowledge about the modern business of casino resorts. After completing the first two years of studies, students could select from two streams (concentrations) — Gaming Management, and Convention and Hospitality Management. In addition, they could use related major electives to enhance their professional knowledge in particular areas (e.g., customer service management, topics in data analysis, event management, etc.)
I have been fortunate for the last few years to be co-teaching a post-graduate class in Gaming Law at the University of Macau with Prof. Jorge A.F. Godinho. The University kept up its ties with the Portuguese-speaking world, so our students, most already lawyers, have been from Angola, Mozambique and East Timor, as well as China.
The Faculty of Law masters program is based on the European model, so students have to write and defend a thesis before a jury composed of three professors. In February I helped in the questioning of three lawyers from mainland China on "Legal Issues of Pathological Gambling," "A Legal Study of Casino Credit" and "Legal Issues on Lotteries in China." All were awarded LL.M.s. Prof. Godinho tries to find jobs for the students and to keep as many as possible in Macau, if that is where they want to pursue their legal careers.
The University of Macau's friendly competitor, Macao Polytechnic Institute (MPI), has also begun to accept gaming as a legitimate area of academic research. Dr. Wuyi Wang of MPI's Center of Social Economic Studies, has led the way, including co-authoring papers on Macau's VIP rooms with Prof. Eadington.
MPI, Macau's Institute for Tourism Studies, and the Macao Tourism and Casino Career Center team up each year with the China Center for Lottery Studies (CCLS) at Peking University for an International Conference of the Gaming Industry and Public Welfare, held in Beijing. According to Wang Xuehong, Ph.D., CCLS's Executive Director, before the current economic crisis, lottery sales alone in mainland China were growing 50% per year.
All this in a technically communist country that banned gambling in 1949 as a "social evil," lumping it in with drugs and prostitution.
Japan is the last major industrialized nation to not have casinos. If that changes, it will be due to the ground works laid down in academic conferences organized by Ichiro Tanioka, Ph.D., head of the Osaka University of Commerce and a world-champion go player, and others, including Prof. Sasaki Kazuaki, Nihon University Tokyo, and Dr. Jan McMillen, Director of the Australian National University Center for Gambling Research.
Once the economic recession/depression is over — and there are signs we are already off the bottom — Asia will once again be the fastest growing gaming market in the world.